Leading Through Crisis: Caring for the People You Lead
March 20, 2020 - Amy Bonomi, PhD and Amanda Guinot Talbot, PhD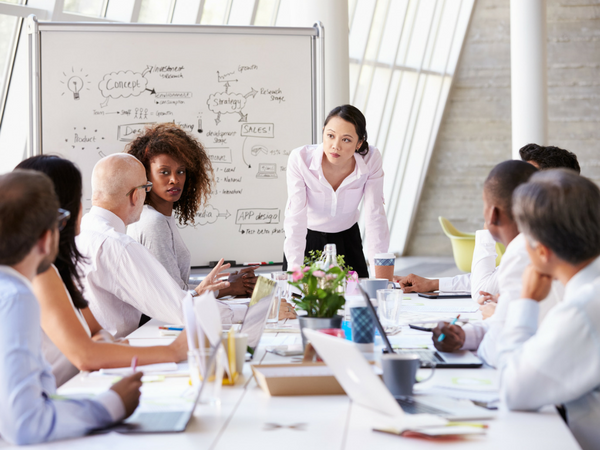 As humans, it is common to look to leaders for guidance, stability, and reassurance. In the workplace, in places of worship, when planning for the future, in political matters.
In a crisis, it is common to look to leaders even more.  News of the novel coronavirus global health crisis has many feeling uncertain, afraid and confused.  And seeking extra guidance, stability, and reassurance from leaders.
During this crisis, we asked leaders in healthcare and higher education to share practices they're using to care for the people they lead.
Margaret Dimond, President of McLaren Hospital in Oakland, Michigan, never imagined leading through a pandemic.  On March 19, 2020, she conveyed news on behalf of McLaren Hospital of Michigan's third death from novel coronavirus.
For Dimond, leading through crisis means visibility, empathy and vision.  Connecting these pieces, at the helm of a large urban hospital, Dimond is working to provide clear, accurate, empathetic and timely communication about the current state-of-affairs – for employees across the day- and night- shifts:
"Despite oral and written communications for direct patient care staff, rumors, anxieties, and 'storytelling' abound. This is especially true in an operation that is 24/7. The daytime shift gets the information and we all assume it is relayed to afternoon and midnight shifts. We find that is a false assumption! Leadership needs to have consistent face to face visibility with front line staff. Leaders should address workforce concerns, giving information they can understand (and applies to them), and repeat key messages … Leading during a crisis requires reliance on every level. In order to encourage staff adjustment to any new normal, they need to know that it will be okay, they will survive, and that the leader has a vision of how to steer through the chaos …"
While Dimond is providing leadership in the frontline health care setting, university settings are concentrated on ensuring faculty, staff and students have what they need to continue their work and progress in their studies.  
With the novel coronavirus on the minds of many, Michigan State University Senior Associate Dean in the College of Agriculture & Natural Resources Kelly Millenbah  says fear is at the core of how most react in crisis situations.  And, understandably so. Fear of losing something (e.g., control, normality, money), fear of not knowing, fear of losing their normal, etc.
Just as Dimond works to provide consistent communication, Millenbah says as leaders in higher education settings, "validating that fear can be one of the most powerful things we can do for people.  Even as the message is 'we are working on that, right now we don't know, but as soon as we do, we will get back to you.' And we may need to say that more than once."
In mitigating fears, Michigan State University Dean Ron Hendrick says as leaders being visible and inclusive is critical, as is being vulnerable and having a solid leadership team in place before the crisis hits:
"You need people with knowledge and credibility in mission-specific areas so you can focus on more system-level issues. Agree with being visible. Meaning, mostly, be in regular communication. It's important not to overwhelm people with info, but also important to share what you know, and what you don't. Let people know it's ok to not be or feel ok. Empathy, reassurance, thinking about the future are all important. Be inclusive to the extent possible. If people feel they have a say in matters, they feel more in control of the situation. Show some vulnerability. Some display of feeling or emotion helps others to validate their own feelings."
Nelia Viveiros, interim vice chancellor for diversity and inclusion at the University of Colorado Denver | Anschutz Medical Campus, says leadership during this global health pandemic is about extending our leadership practice within the context of crisis:  "We are not leading in a crisis; rather we're implanting our leadership practice within the context of a crisis."
In other words, Viveiros says it is not about changing as leaders when presented with a crisis, but about extending what we already do well when transitioning into a crisis context.
As well, in her role at the university level focused on diversity and inclusion, carrying forward effective leadership in context must prioritize an intersectional lens that includes the perspectives of minoritized populations:  "Who is at the table when you plan the work focus? Respond to a crisis situation?"  By including the voices of minoritized populations, critical perspectives are included in communications and planning.  "When these perspectives are included, more equitable outcomes are more likely for those who have been historically under-represented in planning efforts."
Finally, effective leadership response is about remembering that one size doesn't fit all.  Millenbah reminds:
"It is important to remember that everyone has different backgrounds and life stories that contribute to how they are experiencing a crisis.  That is not good or bad, just different. Patience is important as well as being willing to ask questions and really learn how people are doing, what is it like for them as they experience the crisis.  Their stories often help be even better at troubleshooting what others may be experiencing but have yet to express or share."
---
About the authors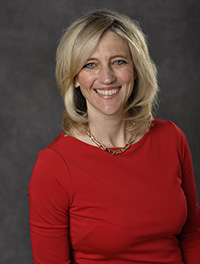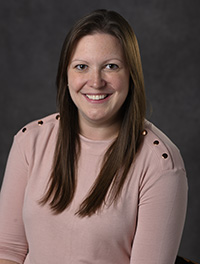 Dr. Amanda Guinot Talbot
Dr. Amanda Guinot Talbot is the director of undergraduate education and an assistant professor in MSU's Department of Human Development and Family Studies. As the Women's Leadership Institute faculty fellow Dr. Guinot Talbot works on institute programming and student engagement. Dr. Guinot Talbot also is a co-administrator of the financial literacy educational campaigns at MSU (Go for the Green: New Student Orientation and Money Smart U.).