New Associate Dean of Diversity, Equity and Inclusion Announced
June 15, 2020 - Becky Jensen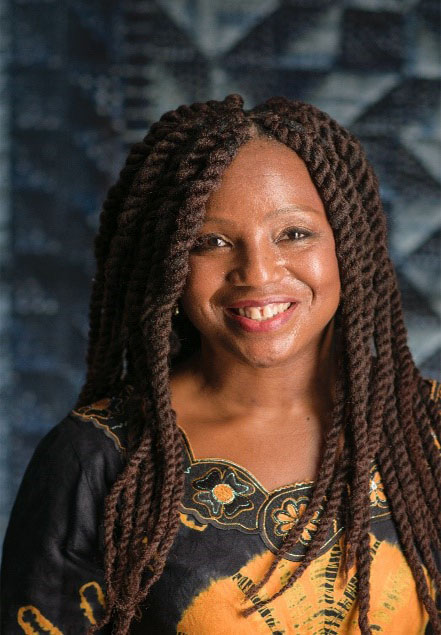 Nwando Achebe will be the new Associate Dean for Associate Dean of Diversity, Equity, and Inclusion (DEI) for the College of Social Science. Achebe will be leading college activities that will enhance and maintain a diverse, equitable, and inclusive culture. She will begin her new position on August 16.
Achebe has been a leader on campus when it comes to diversity for many years, as she leads our Dean's Advisory Board on Diversity and Inclusion. She is also the Jack and Margaret Sweet Endowed Professor of History and Faculty Excellence Advocate.
Among the actions the College has taken to enhance DEI includes the successful recruitment of the second cohort of Dean's Research Associates who will join the college this fall. The Dean's Research Associate Program is aimed at promoting an inclusive scholarly environment in which outstanding scholars in the social sciences support the advancement of diversity, equity and inclusion in the academy. At the end of their two year program, these seven minoritized scholars will be transitioned into the tenure-system at Michigan State University. The college is into its third year of the College's Early Start and Pre-Doctoral Research Scholars program designed to ensure that our first-generation or under-represented minority students get an early start to academic success and pre-dissertation research support to increase their likelihood of graduation and quality placements.