Dee Jordan - Diversity Spotlight
August 19, 2020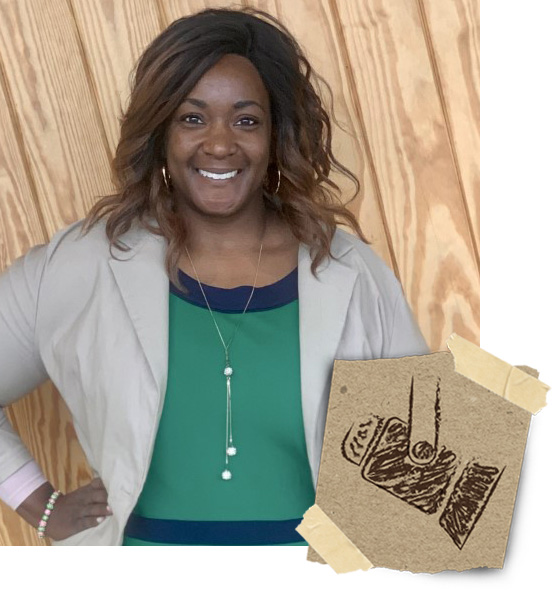 Editor's note: When discussing the history and abolition of the slave trade, it's incredibly important to note that the long-term impact of this incidious system can be felt in our communities yet today: The legacy of slavery lives on in our culture, social instituions and political systems. We will continue to combat this legacy by encouraging and supporting diversity, equity and inclusion in all that we do. Below is a feature on one Social Science Spartan, Dee Jordan, who exemplified what it means to create active, long-term change during her time at MSU, and will continue to do so in her career. 
When alum Dee Jordan arrived as a new PhD student in 2014, she was the only African American graduate student in the Department of Geography, Environment, and Spatial Science. During her first year at MSU, she experienced a series of micro-aggressions and bias incidents that prompted her to build programs and workshops that addressed diversity, inclusion, and sensitivity.
Dee decided to turn her negative experiences into positive actions and advocacy. Thus, with the support and collaboration of MSU geographers Dr. Joe Darden and Dr. Ashton Shortridge, Dee began to map out a pilot program to address the underrepresentation of graduate students of color within the department, and the discipline of Geography more broadly. 
"The department had a largely passive recruitment strategy and a significant lack of diversity in the department's promotional video, so why would minority students feel they belong here?" Dee remembers asking her collaborators. "It's a huge problem, and the first thing we need to do is let people know we are here, we are open, and more importantly, that they are welcome!" 
In 2016, she started an inclusive marketing campaign, mailing promotional materials to faculty at Historically Black Colleges and Universities (HBCUs), Minority Serving Institutions (MSIs), and urban universities nationwide. In 2017, after researching best practices in recruiting, creating inclusive climates, cultural competency, cohort effects, and graduate student engagement, she provided a full outline and rationale for a recruitment program to her faculty collaborators and department leadership. 
The proposal was reviewed favorably, and resulted in a one-year pilot initiative designed to recruit American minority students to the department. The first cohort for the pilot program included three African American women, making it the largest minority cohort in the department's history at that time. In its first year, the pilot program received national recognition and the support of the Association of American Geographers (AAG). The program, called the Advancing Geography Through Diversity Program (AGTDP), was ratified and fully institutionalized by the geography faculty in 2018. Now three years old, the AGTDP just admitted its third cohort, the most diverse to-date.
Due to the success of the AGTDP, the Association of American Geographers has allocated $30,000 to the MSU Geography Departmentto support conference attendance, data for research projects and miscellaneous travel expenses for AGTDP scholars. 
Her personal contribution to the project did not go unnoticed. Dee is the 2020 recipient of the AAG Diversity and Inclusion Award (formerly the AAG Enhancing Diversity Award), and is the first non-faculty recipient of the prestigious honor. Dee's colleague and mentor Dr. Darden was one of the earliest recipients of the same award, and sharing the honor with him makes Dee particularly proud. 
"Contributing to a dream Dr. Darden has had since the start of his career means the world to me," says Dee. "He's the true champion, a giant in our discipline, and I am one of the fortunate few who get to stand on his shoulders."
The new doctoral graduate, who has just accepted a Post Doctoral Fellowship offer from Harvard Medical School, knows her work with the AGTDP will live on. "The AGTDP will not stop when I leave. It will be around longer than my tenure at MSU. Every time a scholar graduates from the program, we are changing the disciplinary landscape, and that's a legacy to be proud of." 
Dee's work on diversity, equity, and inclusion was not limited to grad student recruitment. Selected to serve as the graduate student representative on the Dean's Advisory Board on Diversity and Inclusion (DABDI) in the College of Social Science, Dee  was the graduate student representative for DABDI since its founding in 2018.. 
Dee sees minority faculty recruitment and retention as a crucial part of the work that needs to be done to improve the experience of graduate students from minoritized backgrounds in the College, and cites the Dean's Research Associate Program as a valuable contribution to this goal. "Representation matters. When you see someone on the other side of the desk who looks like you, it says to you that this is possible," says Dee.
While there have been Black American and African American students to receive doctoral degrees from the Department of Geography, Dee is only the second African American woman - the first was 43 years ago in 1977. She had asked Dr. Karen Johnson-Webb, the first African American woman to receive a master's degree from the Department of Geography, to jointly hood her with Dr. Darden during the Advanced Degree Commencement ceremony this spring: "It was important to me to share the moment with Dr. Johnson-Webb and Dr. Darden because both have paved the way for African American geographers in the department and the discipline." 
Equally, Dee looks forward with optimism to the future graduations of AGTDP scholars. Her message to students is clear and powerful: "We all belong here. It is fundamentally important for us as Spartans to embrace and support each other. Difference makes us stronger."
Dee earned her PhD in August 2020 and became the Department of Geography's first Environmental Science and Policy Dual PhD recipient. Dee will begin her Postdoctoral Fellowship appointment with Harvard Medical School on September 1st, in the Department of Global Health and Social Medicine, working with the PIVOT project, conducting research in Madagascar.
---
Read more:
---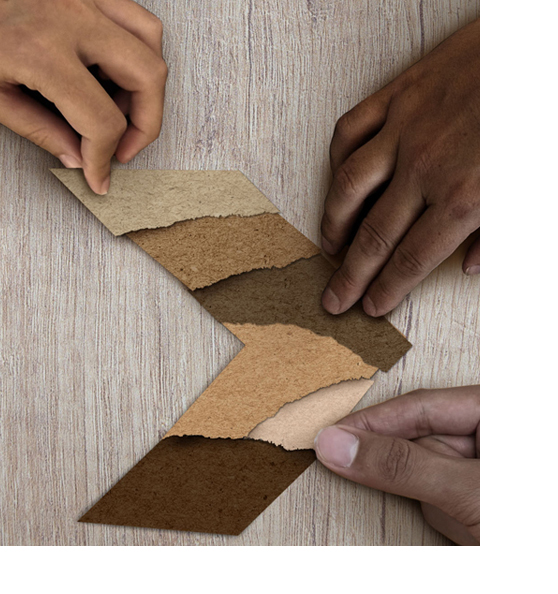 Diversity Matters
We strive to cultivate an inclusive and welcoming college environment that celebrates a diversity of people, ideas, and perspectives.