Diversity Digital History Project
August 19, 2020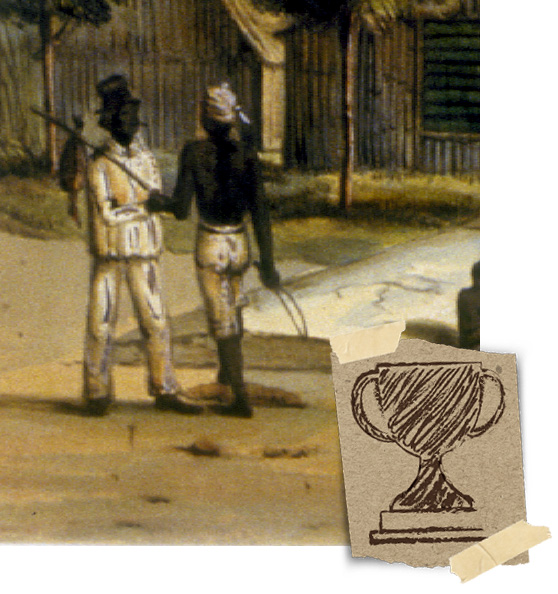 Enslaved: The Database Restoring Humanity to Enslaved People
The United States of America as we know it, from our domestic wealth to our international influence, was built with the labor of hundreds of thousands of enslaved people. The legacy of slavery has defined our culture, institutions and political structures. Yet, the majority of these people have been lost in time: their lives, names and stories have been forgotten by history. 
That is, until now. 
Two MSU social scientists - historian and Associate Dean of Academic and Student Affairs Dr. Walter Hawthorne and Director of the MATRIX Center Dr. Dean Rehberger - have united a team of a dozen scholars, professors and students from around the world to create Enslaved.org. This open-access website will serve as a database that provides insights into the lives of those forced into the transatlantic slave trade. 
Building a database 
The project started a decade ago, when Dr. Hawthorne met legendary historian Dr. Gwendolyn Midlo Hall, a retired professor from Rutgers University at an American Historian Association conference. They discovered they were both working on projects that included massive databases compiling information about individuals in the slave trade, and decided to collaborate.
"I suggested combining our databases, creating a website, and making it free and available to the public and to researchers and inviting others to add their own data for information and access purposes," Dr. Hawthorne explained. "I gave the pitch to Dean and he loved the idea."
Within a week, Dr. Midlo Hall moved to an apartment in East Lansing to work on the project. Together, she, Dr. Hawthorne and Dr. Rehberger secured a grant from the National Endowment for the Humanities.
The team expanded to include academics conducting similar research from schools such as Harvard and Vanderbilt, and earned a $2 million grant from the Mellon Foundation to expand the project even further. 
Creating an archive centered around accessibility
The $2 million grant helped fund the most current iteration of the project, the Enslaved Database, which is set to launch Fall 2020. This database will live online and be completely accessible to academics as well as the general public. 
According to Dr. Rehberger, this project is unique in that it is never-ending: "This is a lifetime project. We are never going to be done collecting the data needed to rediscover people." 
"Ultimately, slavery was a monstorous business, and businesses kept records. This means there are a lot of records out there - insurance records, probate records, baptismal records, marriage records -  you name it. So, with those of little bits of data, we can put them together and start reconstructing the lives of people," explained Dr. Rehberger. 
New data is discovered every day, and that data needs to be restored, translated, uploaded and organized before it disappears entirely. "In many cases, these records are rotting away in churches, archives and basements, and they're decaying and crumbling because they are not stored properly," said Dr. Hawthorne.
Once the data is uploaded, it can be accessed, cross-compared, and analyzed alongside information added to the database from other scholars. To make sure the data available is credible, Dr. Hawthorne and Dr. Rehberger developed a peer-review system similar to those of academic journals. 
"We started The Journal of Slavery Preservation so that data sets sent to us could be peer-reviewed for credibility and published on our site," explained Dr. Hawthorne. "This way, we can know for sure that the information we publish is accurate, and provides legitimacy for scholars engaging in web-based work."
The site also allows for Link Open Data, which allows users to search across platforms to find information about a single individual. "If you have some information about an individual such as their name, you enter that information into our hub and it will tell you what other platforms and projects that person pops up in, so you can piece all of the information together."
The team also hopes that their framework for this project can be used by other historians in their endeavors to piece together human lives. For example, European historians looking to compile data about those lost in the Holocaust have already adapted many of the team's best practices. 
Reconstructing Lives
At its core, the project is about restoring the humanity of those individuals who were enslaved in America. Explained Dr. Hawthorne, "Until recent years, scholars have thought that we simply didn't have the documents to learn about the lives of individuals who were enslaved. But this project has proved that it is possible to find these records, compile information from them, and draw conclusions to learn about the lives of people who were enslaved and played incredibly central roles to our own history."
"We always remember the famous men who did famous things at famous events, but these are the people who made those things possible," echoed Dr. Rehberger. "We owe it to them to say their names, and recall who they were as human beings."
---
Read more:
---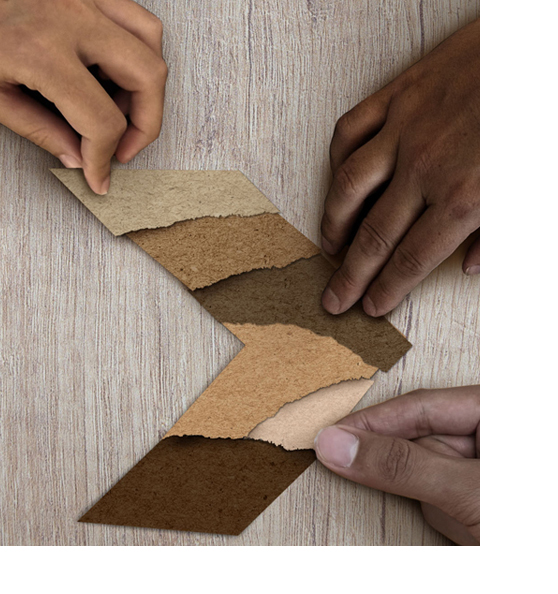 Diversity Matters
We strive to cultivate an inclusive and welcoming college environment that celebrates a diversity of people, ideas, and perspectives.