Diversity Spotlight: Christine Mason Soneral
March 17, 2021 - Liz Schondelmayer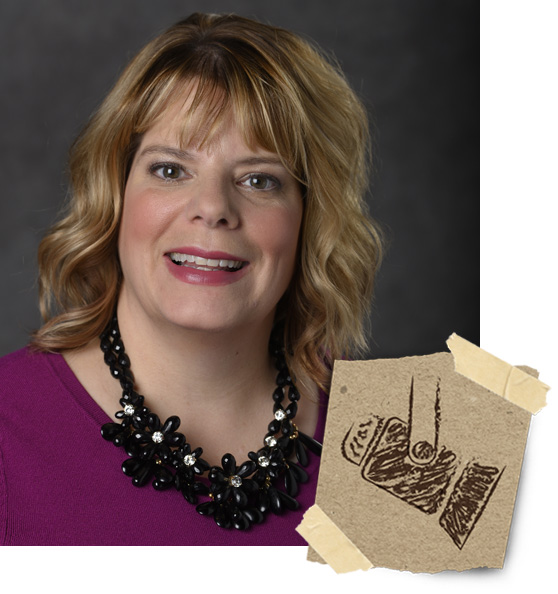 This Women's History Month, we are celebrating the Spartan women who make diversity, equity, and inclusion a top priority in everything they accomplish. No alum embodies this empowering mission quite like the co-founder and executive board member of the Michigan State University Women's Leadership Institute, Christine Mason Soneral, who is also the Senior Vice President for ITC Holdings Corporation.
Christine graduated in 1995 with a degree in Political Science. During her time on campus, Christine branched out and took classes outside of her degree program, and she encourages today's students to do the same. 
My academic advisor wisely suggested I take several history courses to enhance my analytical and writing skills in preparation for law school and a legal career.  I particularly enjoyed my history classes taught by the late David T. Bailey.  He was a captivating lecturer and inspired his students to engage in deep thinking. He also was generous with his time. Looking back, I regret that I did not take business classes.  I would have benefited from having a good understanding of finance, accounting and general business principles.
In her current position, Christine is a leader, problem-solver and innovator, dedicated to being a lifelong learner.
I am a business leader and strategist who serves as Senior Vice President and General Counsel, Corporate Secretary and Chief Compliance Officer.  In that role, I am responsible for all corporate legal affairs and the leadership of our legal department, which includes the legal, corporate secretary, real estate, contract administration and corporate compliance functions. The most rewarding aspects of my career is that I have daily opportunities to help shape and execute our company's business plan. The legal role also requires me to collaborate with colleagues so I get to interact with a diverse group of people, which is enjoyable.  Finally, I spend a great deal of time solving complex problems. This allows me to continuously learn and innovate.
As a woman in a male-dominated industry, Christine shares how she navigates obstacles and fights to advance herself and other women in her profession. 
I work in a field and industry that is predominantly represented by men.  Some of my challenges included being held to different and higher standards and overlooked for opportunity. Early in my career I primarily managed through these challenges by keeping a positive attitude and retaining confidence in my own capabilities.  As they say: "be so good they can't ignore you." I also worked hard to develop relationships and create allies so I had others from whom I could solicit advice or help.  As I matured in my career, I learned to find and use my own voice to shine light on disparities or self-advocate. 
One way Christine empowers and advocates for other women is through the Women's Leadership Institute, which provides networking, learning, and financial opportunities for MSU students, alumni, faculty and staff. 
The WLI is important to me because I want to live in a world where women can easily deploy their full potential.  The most rewarding aspect of my involvement is seeing the Institute go from the ideation stage to a sustained and thriving offering for students, faculty and alumni.  I'm always impressed with the level of student talent when I get the opportunity to interact and engage with them.  These students will change the world for the better and I look forward to helping them enhance their leadership skills.
Finally, in honor of Women's History Month, Christine shares some of the women who inspire her to be her best self every day. 
I feel inspired when I work with my fellow board and university members to develop and advance the Institute.  These women are big thinkers, full of optimism, generous and very committed to the students and the generations that follow behind.  There is nothing more joyful to me than spending a few hours with this group of women. I've also long admired Madeleine Albright, Oprah Winfrey, and Michelle Obama. These women exhibit grace, dignity and diplomacy while forcibly pushing us to understand and improve the human condition. 
---
Read more: