Diversity Champion: Dr. Robin Lin Miller
October 13, 2021 - Liz Schondelmayer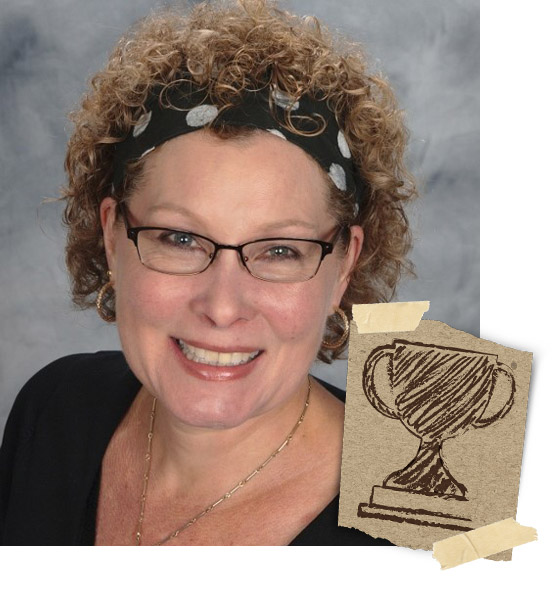 Dr. Robin Lin Miller is a social scientist in the Michigan State University Department of Psychology, and is renown around the world for her scholarship and advocacy surrounding the LGBTQ+ community and the fight against the HIV/AIDS epidemic. 
Since arriving on campus in 2005, Dr. Miller has been committed to advancing LGBTQ+ human rights - both within the U.S. and around the globe. Below, she reflects on the first major project she worked on as a Spartan, which entailed bringing an evidence-based approach to the fight against the harmful practice of conversion therapy. 
When I first came to campus, I immediately started working on a project to advise psychologists on the harms of conversion therapy and the importance of pursuing affirmative therapeutic responses to people in distress about their sexual orientation. The American Psychological Association established a Task Force to study the issue and wanted somebody on the Task Force with experience in program evaluation and who had the methodological knowledge to synthesize evidence from qualitative and quantitative studies. They picked me. I was tasked with examining if there was any evidence that conversion therapy can change sexual orientation and if there was evidence of harm. 
We found there is sufficient evidence that conversion therapy is harmful. We advised psychologists to align their practice with that evidence. We did not anticipate then that our Task Force report would become a foundational document to support laws banning the practice with adolescents and children in multiple states and municipalities. It's been really cool to see states across the U.S. consider the banning of this practice due to our work and my synthesis of evidence. Outside of the U.S., many international professional organizations and societies have referenced our work to move the needle within their own countries. Of course, we've gotten pushback for our conclusions but that's part of advocacy.
Dr. Miller's most recent research sought to address health inequities faced by gay and bisexual men and transgender women seeking HIV-healthcare in Africa and the Caribbean, mostly in countries where homosexuality is criminalized. To do so, she joined an international team of advocates who specialize in global advocacy on the HIV and the sexual health needs of gay and bisexual men. 
This project was announced at the 2016 International AIDS Conference in Durban, South Africa. It began as a partnership between the Elton John AIDS Foundation, UNAIDS, and the United States President's Emergency Plan for AIDS Relief to improve access to HIV care for LGBTQ+ communities in Africa. Africa was the focus because about half of the world's countries that criminalize homosexuality are in that continent and the HIV needs of gay and bisexual men are very poorly addressed in the region. 
The project funded five civil-society advocacy groups across the continent and two in the Caribbean. The organizations were allowed to choose how best to use their portion of the money to address the stigma and discrimination, violence, and laws and policies that serve as barriers to healthcare access for gay and bisexual men and transgender women in their county. This project was unique in that the transnational team's strategy was to trust the local activists to be the expert on where they live and guide the project based on their knowledge of their country's culture, leadership, safety considerations, and policy environment. From there, we supported their efforts to address bias and stigma within and outside the healthcare system and change how hospitals and care providers interact with the LGBTQ+ community.
I was the sole researcher and brought on board the leadership team to support the leadership and the in-country activists through a prospective evaluation. I traveled to the different countries to document the progress that was being made and the experiences of the local community members as they did the day-to-day advocacy work. We found that local community advocates were able to drive change forward. They documented stigma and discrimination, trained health care workers, and got buy in for a variety of reform efforts.
The team started the process of breaking down the barriers that keep many LGBTQ+ people from seeking healthcare in these countries in 2018. While the pace of progress can be slow, the project began to ease access to HIV care in many of these countries.
The experience of getting healthcare in many of these countries ranges from humiliating to inhumane for LGBTQ+ patients. Advocates and community members told me over and over that gay and bisexual men and transgender women would rather die than receive treatment. Many do. For many gay men with STDs such as condyloma, going to a clinic is a horrific and humiliating experience. The doctors and nurses may mock their condition, tell them to their face that they are demons, and call in other hospital staff to come look at them without their consent as a lesson in sin - sometimes even while they're still face down, bent over an examining table! After being degraded like this, these men will often leave and never go back to get care. Though it may seem like a small step, if we can decrease the amount of stigma enough so that people no longer have to fear going to a hospital and getting treatment, that is a major victory.
To fight this, in several of the countries advocates started documenting these stigmatizing and discriminating encounters systematically. In Zimbabwe, local healthcare providers reached a permanent memorandum of understanding with the local advocates to establish a permanent system of community monitoring. Now, hospitals hold regular meetings with the LGBTQ+ activists to review incidents of stigma and develop a redress plan together. Additionally, the local LGBT group provides routine training of the staff.
Similar things have happened in other countries: for example, in Cameroon, in the largest prisons in the capital of the country which are notorious for their inhumanity, the director of their health services requested training for working with LGBTQ+ prisoners after being exposed to some of the data that were collected. After an initial training, they asked for the entire prison health staff to be trained. The hospitals we worked with there also began to develop plans to minimize the discrimination that trans people experience in the waiting rooms, mostly from other patients, but also from security guards, registration clerks, and nurses. 
So, ultimately, does this correct the larger structural piece of decriminalizing  homosexuality? No. But it's a positive step towards creating safer systems of care for LGBTQ+ people. You can't minimize how significant that is for people who have no other alternative. Nor can you minimize the number of new champions of the cause and allies that the project cultivated in these countries from journalists to government workers to nurses to employers.  
Dr. Miller's passion for her advocacy sparked on Fire Island Pines, a gay community off the coast of Long Island where she grew up. There, she witnessed firsthand the joy and celebration that comes with LGBTQ+ acceptance - as well as the devastating impact of the AIDS epidemic in the 1980s.
My parents rented a house on Fire Island from before I was born. All of my childhood, I witnessed men stepping off of the ferry after the long journey from New York City and onto the island as completely different people than had boarded the ferry on the mainland - the people they had been hiding all week long. 
My parents eventually bought a house that had a tiny, decrepit room underneath it. The room had a hot water heater in it and a cot, was littered with mouse poop and draped in spider webs, and could only be accessed by jumping off the deck into a patch of poison ivy and then ducking to a near crawl under the deck. Sand prevented the door from closing. You could stand in the middle of the room and touch the walls. The former owner had rented it out summer after summer. Men paid money to sleep in that awful room because that was how badly they needed a place to feel like they could be themselves.
When we first started losing people to the AIDS crisis, they were people I had known since I was a child. Everyone did what we could to help - raise money, distribute condoms - but in the early years of the pandemic, so many people were dying, that we would have memorial services on the island every single day. I have several close friends who are gay men from this age group, and they are the only surviving members of their friendship groups from that era. 
When I worked for the Gay Men's Health Crisis in the 1980s and early 1990s, my fellow staff members died all of the time. In some cases, their parents wouldn't set foot in the hospital to visit them, even though it was clear they were at the end of their lives. And they were my age. So, what else would I do? This is the space I belong to, and the work that I'm meant to do. 
Finally, in recognition of the 40th anniversary of the HIV/AIDS epidemic, Dr. Miller notes the importance of addressing the structural inequalities that continue to drive new HIV infections in the US and globally. 
It is no secret that structural oppression shapes the public's health. If you want to figure out who is most impacted by HIV in a given society, look for the intersections of oppression in that context. Disparities in exposure to sexually transmitted infections, whether HIV or any other infection, are facilitated by structural conditions such as poverty and systemic racism, sexism, and homophobia that unfairly concentrate diseases in certain communities and groups. These and other structural factors are why the HIV/AIDS epidemic in the US continues to disproportionately affect Black and Latinx people, gay and bisexual men, transgender women, sex workers, among others. 
A human rights perspective tells us that everyone is entitled to the societal resources that support their health and wellness and possesses the right to be free of stigma, discrimination, and violence. The persistence of epidemics like HIV reflects a fundamental lack of fairness in how our society operates on matters of wellness and in meeting our obligation to ensure these most basic rights and entitlements. 
Read more about Dr. Miller and her research here.
---
Read more: