DEI Graduate Certificate pilot launches successfully
January 12, 2022 - Henry Mochida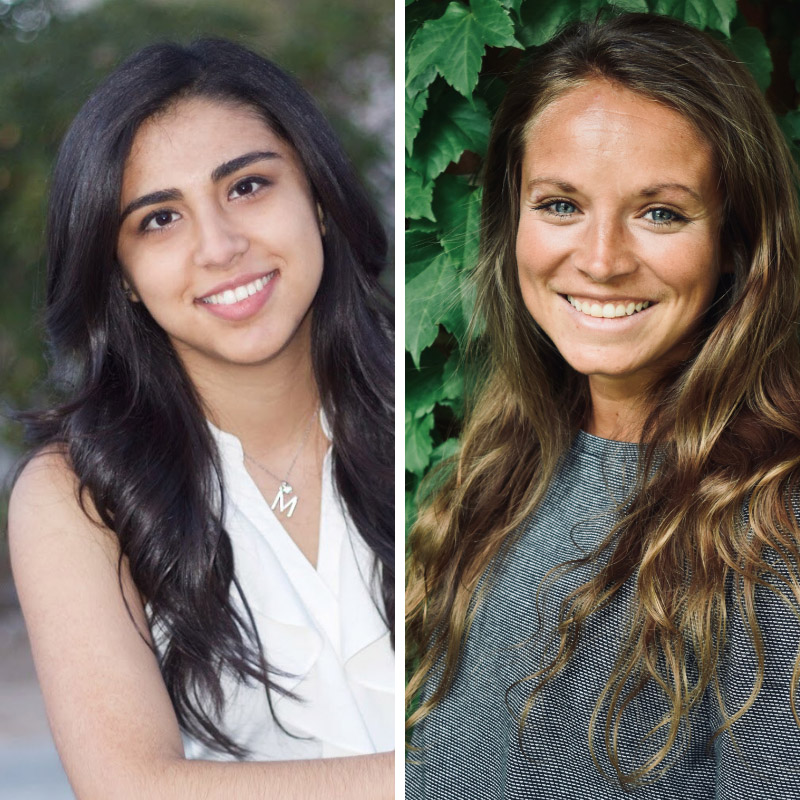 Big Ten universities, such as the University of Michigan and Minnesota, have established and sustained diversity, equity and inclusion certificate programs for graduate students. Although many certificates are offered at Michigan State University, a DEI certificate is not one of them.
In fall 2020, doctoral students Melissa Yzaguirre and Gia Casaburo in Human Development and Family Studies, or HDFS, in the College of Social Science were awarded the Creating Inclusive Excellence Grants to launch the Diversity, Equity and Inclusion Graduate Certificate program.
Yzaguirre, while appointed as the student representative on the DEI Steering Committee by the Office of the President, realized there was a gap in providing DEI training outside of the curriculum or required coursework. 
She brought the idea to the HDFS faculty leadership and came up with a proposal for the certificate that is now being piloted for one academic year.
"I wanted to present a proposal that was by students for students and essentially create a program where their voices were heard," said Yzaguirre.
The certificate
The DEI Graduate Certificate launched online in fall 2021, and the first cohort of participants will complete the program at the end of the spring 2022 semester.
The certificate comes with several requirements. Students must attend workshops and trainings, submit reflections, a research statement, and teaching philosophy with an emphasis on diversity as well as a diversity statement. 
Additionally, there is an experiential component of the project that caters to a student's learning needs. 
"DEI is going to look different for everyone and there is no correct answer or response," said Yzaguirre. "It is a life learning process, so the experiential project allows someone to participate at a level they are comfortable with while requiring some investment into exploring what it means for the individual."
Since launching, the program has 29 master's degree and Ph.D. students participating and representing five colleges across campus. The majority of students are from the College of Social Science and the College of Education.
Funds have been used to program staff and development, including carrying out an initial needs assessment across campus, and arranging events and guest speakers, which included their inaugural speaker Dr. Pamela V. Morris, assistant dean and director of the Office of Multicultural Programs and professor in the College of Agriculture at Purdue University.
Rather than reinvent the wheel, the organizers reached out to many within MSU's community of DEI leaders to identify interdisciplinary work and align with the university's strategic plans. 
"We are seeing this very much in need and applicable to disciplines across campus," said Yzaguirre.
While not an officially recognized certificate, the cohort is already gaining tangible knowledge and experience.
"Activities like developing a diversity statement or teaching philosophy have been able to help them refine their materials and support their candidacy on the job market," said Casaburo.
As with any pilot program, there have been healthy reflections along the way. The certificate developers are examining important considerations, such as the intention around ensuring equitable opportunity and whether a certificate should be housed at the graduate college level or within colleges.
"I think when we initially developed the certificate idea, there was always that aim of generating sustainability across campus or within departments," said Casaburo. "We felt that launching the certificate would also be a wonderful opportunity to gather qualitative and quantitative data to demonstrate that there is a need for a larger certificate like this."
"The heart of the certificate is about finding a way to give back and meet gaps within representation and contemporary issues," said Yzaguirre. "We are looking forward to sharing our findings."
"DEI graduate certificate programs can be levers of change for individuals and organizations within and beyond higher education," said Vice President and Chief Diversity Officer Jabbar R. Bennett, Ph.D. "I look forward to reviewing the findings and exploring opportunities to expand and sustain this offering."
The program founders have been advised by Associate Professor Desiree Qin, Professor and Chairperson Adrian Blow, and Associate Professor and Director of Graduate Studies Claire Vallotton in HDFS.
The 2021-22 round of the Creating Inclusive Excellence Grants received a record number of 63 applicants and is slated to disburse over $500K this year.