Member Bios
Pat Arnold (they/them)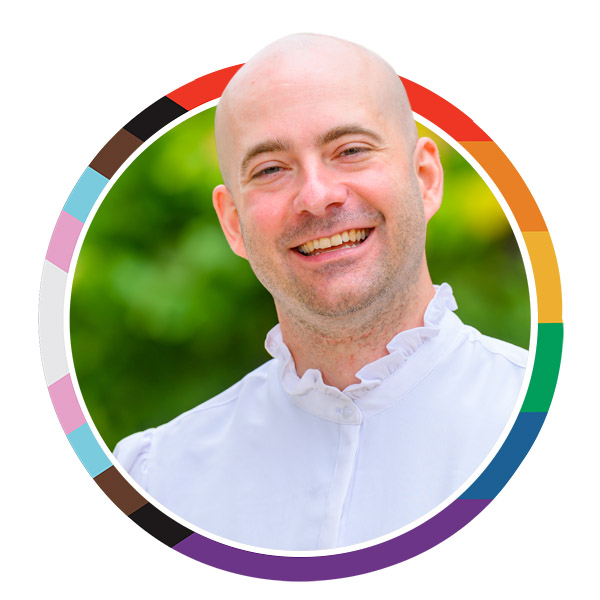 Pat Arnold (they/them) is a current graduate student in MSU's Master of Public Health program, where they focus on trans and nonbinary health equity, reproductive justice, and intersectional public health methods. They hold an M.A. in philosophy from the University of Michigan and were a PhD student in philosophy focusing on feminist ethics and epistemology at the University of Nebraska before transitioning to their current role with MSU's Center for Gender in Global Context. At GenCen, they teach and advise students in the Women's and Gender Studies and LGBTQ+ Studies programs, as well as coordinate graduate specializations related to Women's and Gender Studies. 
---
Lamia Bagasrawala (she/her)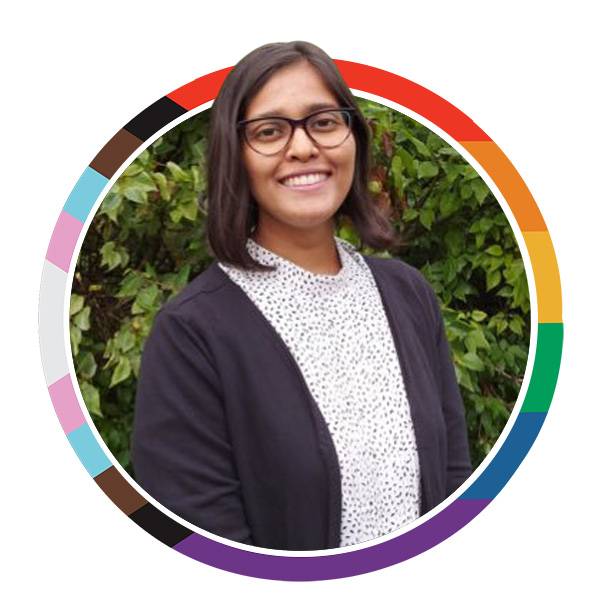 Lamia Bagasrawala (she/her) is a first-year, international doctoral student from India, in the school psychology program at Michigan State University, USA. After completing her M.A. in Clinical Psychology from Tata Institute of Social Sciences (TISS), Mumbai, Lamia worked as a school counsellor and eventually as a psychotherapist and queer affirmative mental health practitioner in private practice for eight years. She has been instrumental in conceptualizing the School Initiative for Mental Health Advocacy (SIMHA), a research, advocacy, and capacity-building project of TISS, India and has been involved in developing training manuals, facilitating workshops, designing research tools and consulting with schools and government agencies to promote whole-school mental health practices through this project. Lamia's research interests are grounded in a socio-ecological framework and include: 1) culturally responsive and evidence-based practices in schools, 2) preventive programs for Asian students and 3) international school-based research. Through her research, Lamia hopes to ask questions and seek answers to make school psychology more intentionally intersectional and socially just. She is the recipient of the MSU College of Education's Dean's Scholar Award 2022 and the Summer Research Development Fellowship. She was also awarded the Incoming students SASP Diversity Scholarship by the APA's Division 16 of School Psychology to advance her efforts in promoting cultural diversity in the field. She is also a NASP Student Leader for MSU and the Vice-chair for Science Committee, APAGS. In her time away from work, Lamia enjoys creating art, solving SudoKus, reading, long-distance running and traveling.
---
Sterling P. Bentley (he/him)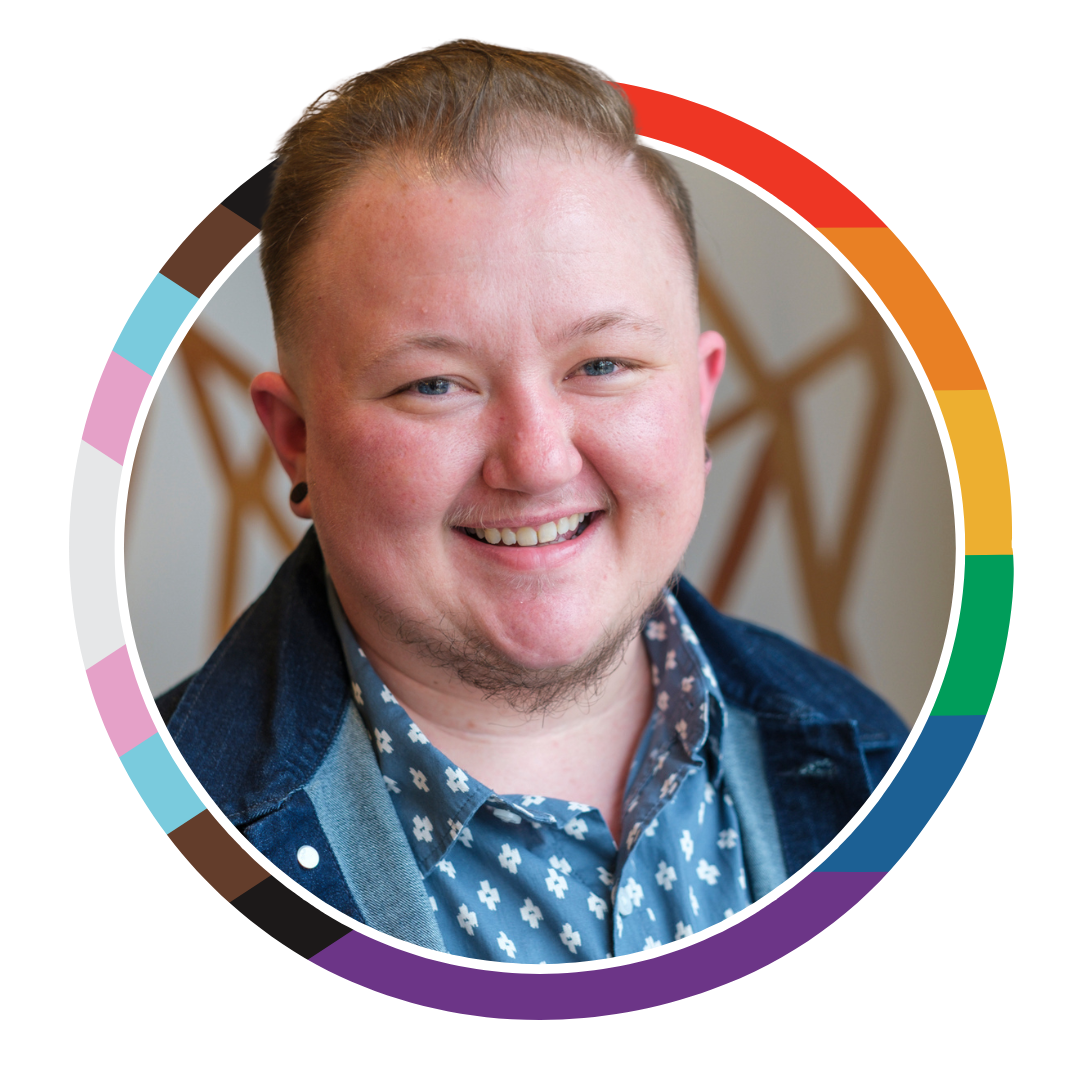 Sterling P. Bentley (he/him) obtained his MSW from Michigan State University in the Spring of 2023. His research interests broadly focus on LGBTQ+ health equity, civic engagement within marginalized communities, and social change through political social work practice. Bentley's professional background in community organizing began in response to anti-transgender legislation and continues to center on transgender justice through political and civic engagement strategies. His macro social work experience informs his research's aim to influence policy and legislation in order to promote liberation and equity for all marginalized people.
---
Christina Cattivera (she/her)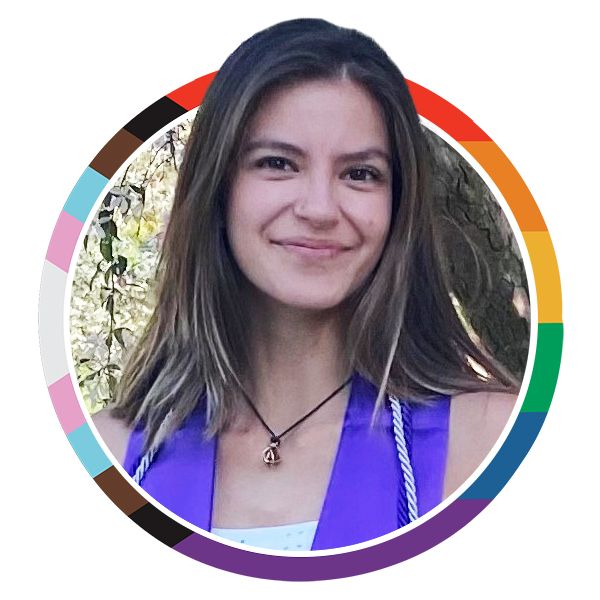 Christina is a current MSW student in the Organization and Community Leadership concentration. She received her Bachelor's of Science from MSU in Human Biology in 2022. She is a graduate intern for the Consortium for Sexual and Gender Minority Health. Her research interests focus on healthcare disparities impacting marginalized communities, with an emphasis on SGM populations. Christina is also a Research Assistant with the Kinship Care Resource Center.
---
Caitlin Edwards (they/she)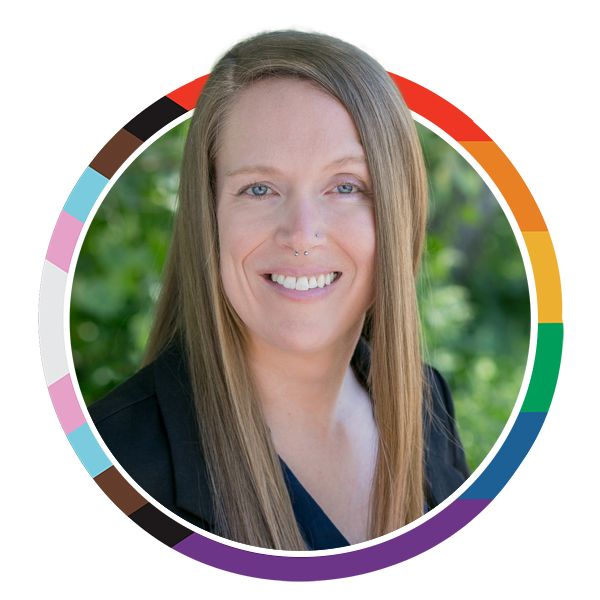 Caitlin Edwards is a doctoral candidate in the Couple and Family Therapy track in the department of Human Development and Family Studies. Caitlin's research interests lie in cultural adaption of attachment-based couple and family therapies, processes in Emotionally Focused Therapy (EFT), and integration of LGBTQIA+ populations into therapeutic research. Their interests have led them to research the unique attachment experiences of lesbian women, how couples in therapy experience hope for their relationship, the association between attachment and hope, how therapists make cultural adaptations when using EFT, the development of an adherence measure for Emotionally Focused Individual Therapy (EFIT), and the first systematic documentation of how EFT therapists adapt the model to account for the unique lived experiences of LGBTQ + individuals. They are currently involved in a community engaged research projects with Michigan PMTO, examining the substance use of bisexual individuals in a nationally representative sample, and using theater testing to document how the lived experiences of sexual and gender minority clients influence their experiences of EFT. Caitlin's research draws heavily from attachment theory and queer theory, with a feminist framework of values, attention to diversity, and desire for social change.
---
Kaytee Gillis (she/her)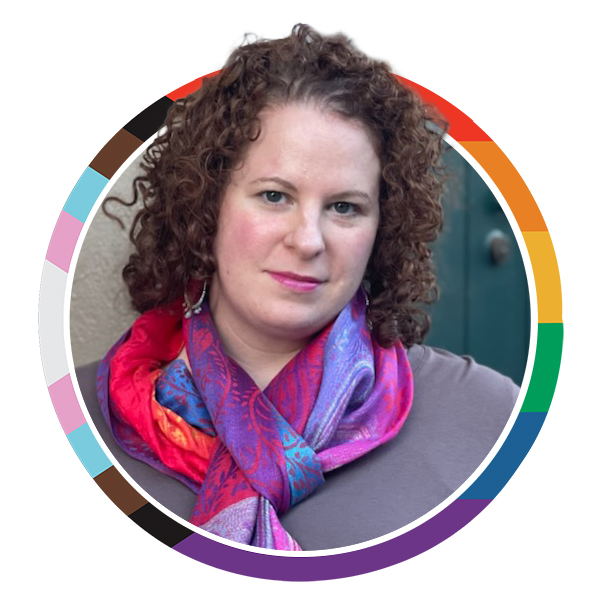 Kaytee Gillis is a psychotherapist, writer, consultant, and author with a passion for working with survivors of family trauma and relationship trauma. Her clinical work focuses on assisting survivors of psychological abuse in families and relationships. She has worked in the area of family trauma for over a decade, assisting clients with recovery from childhood trauma, psychological abuse, and CPTSD. Her research interests include intimate partner violence, particularly within the LGBTQ community, and the legal system's inability to protect victims. She provides trainings nationally on the areas of intimate partner violence and family trauma. She has a regular blog on Psychology Today, Invisible Bruises, where she posts in support of relational trauma survivors.
---
Taylor Murdick (she/they)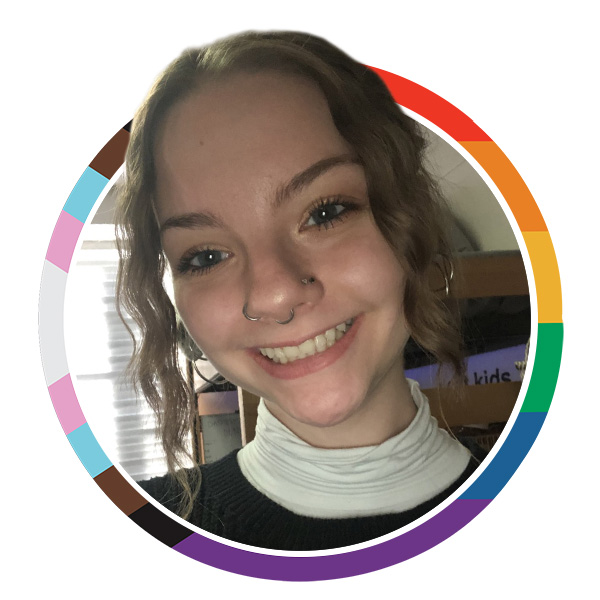 Taylor Murdick (she/they) is a freshman undergraduate student at MSU majoring in Sociology, Psychology, and Women*s and Gender Studies with a minor in LGBTQ and Sexuality Studies. Their research interests surround sexual and gender minority health, the impacts of heteronormativity on the queer community, inclusive sexual education, and the societal policing of gender and gendered bodies. After her undergraduate, they hope to pursue a Ph.D. in Social Work and work in the field of gender or sex therapy, providing support and aid to those who may struggle with their sexuality and gender expression. Taylor is also a volunteer at MSU Safe Place, working at the domestic violence shelter and supporting domestic violence survivors.
---
Meg Petipren (they/them)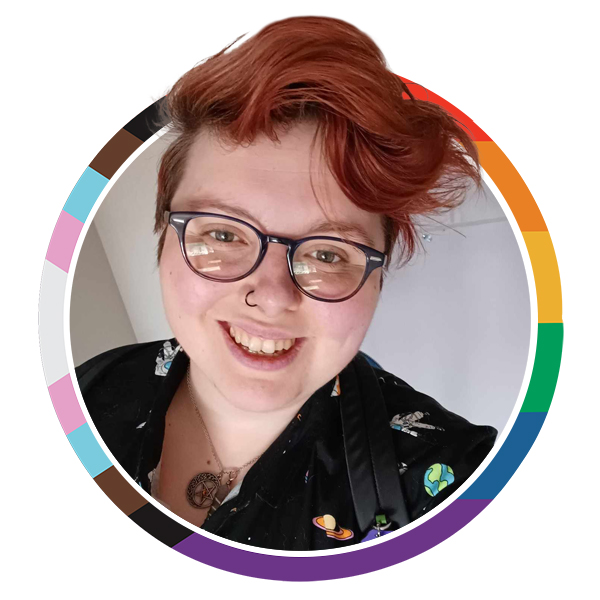 Meghan Petipren is a first-year Master's student in Social work, with an intended focus on Organizational and Community Leadership. Currently, they are serving as an intern at the Consortium for Sexual and Gender Minority Health. Whilst at the Consortium they plan to assist with research surrounding the LGBTQIA+ community, as well as community event planning, and social media. They hope to take the skills and knowledge that they gain here to aid them in their post-graduation goals of policy advocacy work to develop better policies and laws impacting the LGBTQIA+ community. As well as finding ways to bring more queer-friendly resources to rural communities.
---
LJ Shackleford (she/her/they)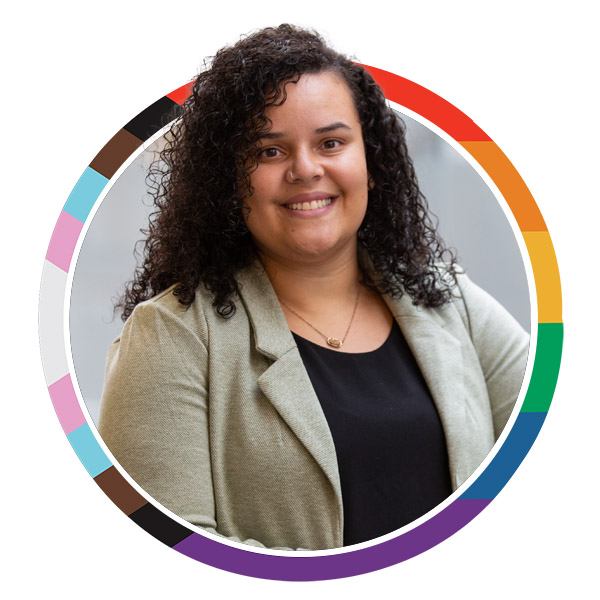 LJ Shackleford is a doctoral student in the Higher, Adult, Lifelong Education program in the College of Education. Prior to becoming a Spartan, LJ earned their degrees from Eastern Michigan University in Information Assurance and Higher Education Students Affairs. LJ's research interests center around elevating minoritized voices, and through these spaces helping foster a sense of belonging and ensure individuals are not traumatized in their own workplace environments. Specifically, they are interested in studying how full-time Queer student affairs practitioners live through and build resiliency through work-related discriminatory trauma. LJ works as a Program Director within the Office of Culture, Community, and Equity at the University of Michigan. Outside the office, LJ enjoys spending time with their fur baby, Lemon, listening to true-crime podcasts, and exploring Michigan breweries with their partner.
---
Lauren Wiklund (she/her)
Lauren Wiklund is a PhD candidate in Clinical Science at Michigan State University. Her research and clinical work focuses on amplifying the strengths and resilience within communities that are marginalized by race, gender, and sexuality to empower folks to lead healthy and joyful lives. As an intersectional scholar she is committed to increasing access and equity in healthcare through research, advocacy, and creating spaces for healing. She is currently completing her clinical internship at Northwestern University Feinberg School of Medicine.