Diversity Spotlight: Ms. Karen Phillippi
November 30, 2020 - Liz Schondelmayer and Brandon Drain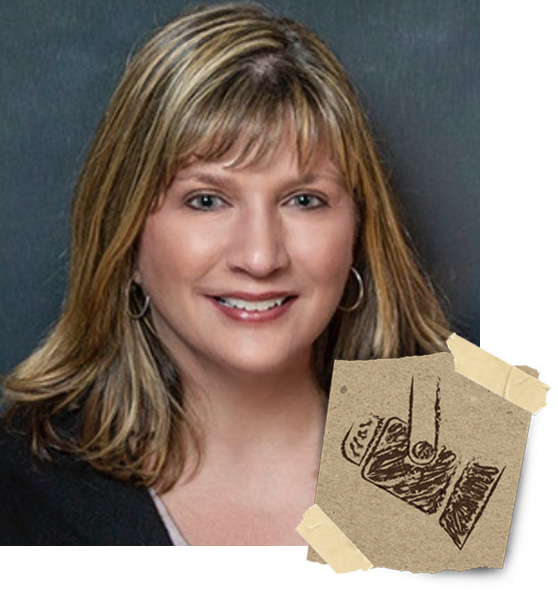 Karen Phillippi graduated from the Michigan State University College of Social Science in 1992 with a degree in Anthropology and a minor in Women's Studies. Since then, she has had a celebrated career in immigration law and is now the Director of New American Integration with the Office of Global Michigan. There, Karen supports integration at the state level by striving to remove or minimize barriers immigrants and refugees may face when trying to successfully transition to American life. Outside of work, Karen stays connected to the College by volunteering her time as a mentor for the Social Science Scholars Program.
When Karen came to MSU, she wasn't immediately sure about what to study. However, she quickly found a home in the College of Social Science's Anthropology department. 
When I went to Michigan State, I entered into what they called the Social Science Residence Program, which was housed at Snyder-Phillips. I didn't declare a major until my freshman orientation, where I first learned about Anthropology and was immediately interested. I never changed my major, and what cemented my love for the field was an Intro to Physical Anthropology class I took my freshman year, and a study-abroad trip I did the following summer in London focused on Forensic Anthropology. I've also always been passionate about women's causes and women's issues, so a minor in Women's Studies was a natural fit. A lot of the courses overlapped really well with my anthropology major. 
After graduating, Karen immediately went into immigration law, where she helped families through the legal process of coming to the U.S. 
After completing an internship with U.S. Senator Don Riegle's office during my final Spring semester, there was an opening in the office for an immigration specialist. I was encouraged to apply, and on July 1, 1992, I was the immigration and state department specialist for Senator Riegle. I got thrown into about 300 cases right off the bat. I worked for him for just under three years until he retired, and then from there I joined a law firm.  I then spent 20 years working in law firms focused on immigration law.
  I really enjoyed this work, because I enjoy helping people - that's something that pushes me in terms of the work that I do. For me, it was really important to make sure that the work we were doing was good quality work, and that we provided great customer service to our clients who were trying to navigate the U.S. immigration system, because it's very complex and very confusing.
The Office of Global Michigan, where Karen is currently working, was created recently - providing unique opportunities to serve immigrant and refugee Michiganders. 
At the time our office was initially created in early 2014, we were one of only five state-level offices across the country that supported immigrant and refugee integration. When this opportunity came up, I was excited - I had always told myself that if I have even a small opportunity to be able to help someone else, I wanted to take it. That was really the driving factor in terms of why I left immigration law and began working for the state.
Essentially, our job at the office is to create a more welcoming environment within the state of Michigan. We focus on minimizing or removing barriers for immigrants and refugees accessing services and programs within the state. Our work touches the areas of occupational licensing, workforce training, education, housing, healthcare and quality of life.
We've also done a lot of state-wide partnership development over the last 6 and a half years with economic development organizations, universities, nonprofit service providers, state agencies, federal agencies, refugee resettlement agencies and many others. We're always looking for the most effective ways to help new Americans integrate, and sharing the best practices we find along the way. 
When it comes to human rights, Karen is passionate about making sure everyone - asylum-seekers, refugees and immigrants included - is treated with respect and humanity.
When I think about human rights from a bigger picture, one of the things that's really been troubling to me has been the continued attack on asylum-seekers and refugee resettlement. Refugees and asylees are coming to the U.S. because they're fearing persecution, whether it's religious-based or conflict within their country. Their lives are in danger staying in their home countries.
Refugees are identified outside the United States by the UNHCR (United Nations High Commissioner for Refugees). They go through their entire process outside the U.S. Asylum-seekers, on the other hand, appear at a U.S. border and request asylum. That's the primary difference between a refugee and asylee.
One thing that has been very frustrating to me is the continual attack on asylum-seekers, especially on the southern border. The people migrating from Central America through Mexico coming to the U.S. trying to apply for asylum, they have a right to do that – the asylum process is written in our laws. This, in my opinion, is a human rights violation - we are either denying these people entry or separating families at the border. 
I also think about human rights in terms of equitable accessibility, or making sure everyone can access the same services and resources. This is the work we do in our office, to create a welcoming environment where everyone who comes into this country has the same opportunity to succeed.
Learn more about this month's Diversity, Equity, and Inclusion Feature here.
---
Read more: