Coastlines and People
Michigan's coastlines are constantly changing. Coastal hazards such as storms, high lake levels, and human disturbance all present challenges for our coastal environments. These hazards and associated challenges have a major impact on people living and working along the beloved Michigan coast.
To better understand coastal change and provide information to citizens and decision-makers that helps them adapt to these challenges, Michigan State University researchers in the College of Social Science are conducting cutting edge studies through the Coastlines and People thematic research area.
---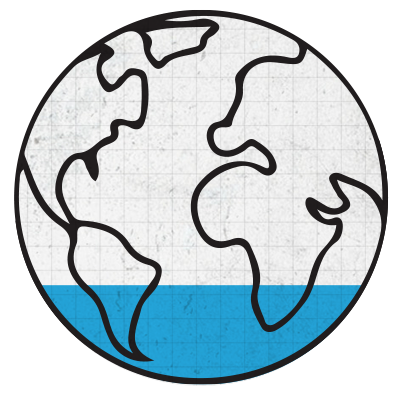 The Great Lakes of North America account for 20% of the world's freshwater
---
---
Multidisciplinary Partnership
Led by Ethan Theuerkauf, this research team was established through a partnership between the departments of Geography, Environment, and Spatial Sciences; Economics; and Sociology. Several multidisciplinary teams associated with the thematic area are conducting this critical research with a scientific approach to inform policy and management decisions for Michigan's coastal communities and creating a model for other such communities worldwide.
---
Where We are Working
We are currently partnering with several communities (see map at right), and eagerly look to expand the scope of this work, especially in other Great Lakes communities most susceptible to coastal hazards.
Marquette, MI
Manistique, MI
Iosco County, MI
Chikaming, MI
Manistee, MI
South Haven, MI
Lexington, MI
Saginaw Bay, MI
St. Joseph, MI
Saugatuck, MI
Ludington State Park, MI
Charlevoix, MI
Two Rivers, WI
Zion, IL
Chicago, IL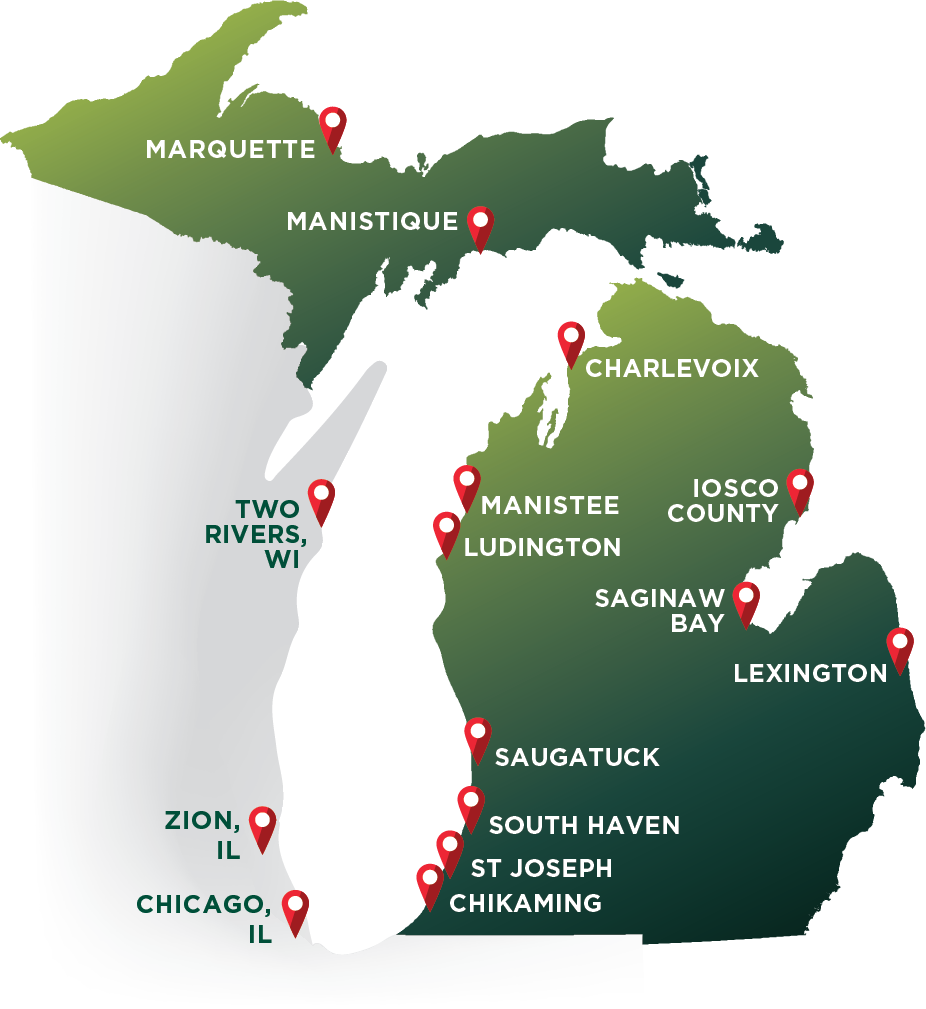 ---
Technology in Action
As Dr. Theuerkauf explains, advanced technology and methods are helping the team understand more about Michigan's coastlines than ever before.
---