Commencement Speaker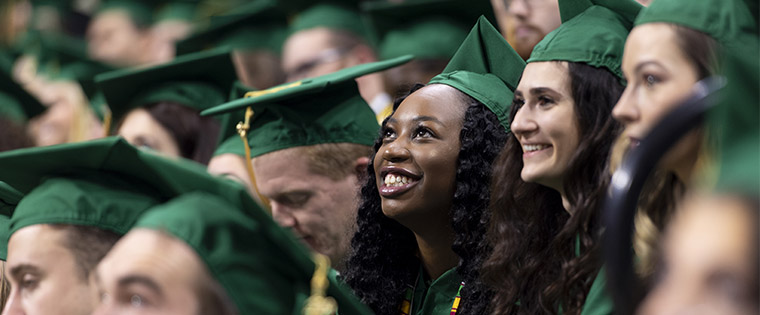 You could be our next speaker at Commencement!
By opening the selection process to interested seniors throughout the College, we will find the best qualified individual for this opportunity.  In our decision, we shall focus on the following:
Goals and Aspirations
Positive Undergraduate Experiences
Motivation and Enthusiasm
Academic Achievement
Extracurricular Involvement/Volunteer Work/Work Experience 
 
To be considered for this honor:
Primary major in the College of Social Science
Graduating Spring 2022 or Summer 2022
GPA of 3.0 or higher
Complete an online application
If chosen as a finalist, you will interview with students and faculty and present a preliminary version of your 3-5 minute speech.   
Deadline for application is January 31, 2022!
---
For more information, contact:
Veda Hawkins
College of Social Science
Berkey Hall
SSC.Student@msu.edu