Study Away
---
It isn't necessary to go abroad to learn about different cultures, discover potential opportunities, and explore unique environments. The Office for Experiential Learning's Study Away programs offer courses and internships at locations within the United States. These programs allow students to apply classroom knowledge in professional settings.
---
Scholarship opportunities for Study Away Participants
---
If you are interested in applying to one of the  study away or internship programs sponsored by Michigan State University's College of Social Science, please click on the link below and complete the application.
What You'll Need:
Essay describing your interest in selected program
Resume for internships (one-page)
Name and email of faculty for recommendation form
---
Is there a GPA requirement?
No, but 2.5 is recommended. If your GPA is lower than 2.5, be prepared to discuss your academic record during the program interview. Applicant may consider submitting a letter of explanation with the application.
What if I don't know what semester I want to go?
Select the nearest deadline for now and we can determine the definite semester later. 
How long should the essay be?
One page, double-spaced (300 words or less). Please put your name on it.
What if my resume is more than one page?
It is recommended that you work with Career Services to get your resume prepared for submission to internships sites on one page.  Visit http://careernetwork.msu.edu/ for information on Resume workshops and Career Advising appointments.
If you have any additional questions not addressed in this list, feel free to email your inquiry to SSCStudy@msu.edu
---
Upcoming Study & Internship Program Informational Meetings 
Washington, DC Internships - Spring 2020 
Friday, September 20, 2019 at 12:00 p.m. in 309B Berkey Hall
Lunch will be provided
RSVP to Briana Arenas at arenasbr@msu.edu 
Experiential Learning Opportunities for HDFS & Social Work Students 
Friday, September 27, 2019 at 11:30 a.m. in the Mosaic Multicultural Unity Center, Conference room (2nd floor MSU Student Union) 
Lunch will be provided 
RSVP to Briana Arenas at arenasbr@msu.edu 
Experiential Learning Opportunities for Criminal Justice Students 
Friday, October 11, 2019 at 12:00 p.m. in Snyder Hall, room C202 
Lunch will be provided 
RSVP to Briana Arenas at arenasbr@msu.edu 
Check back soon for more meetings!
Students who Study Away come back with amazing stories, incredible memories and enormous personal and professional growth. Check out some recaps of past students' experiences away.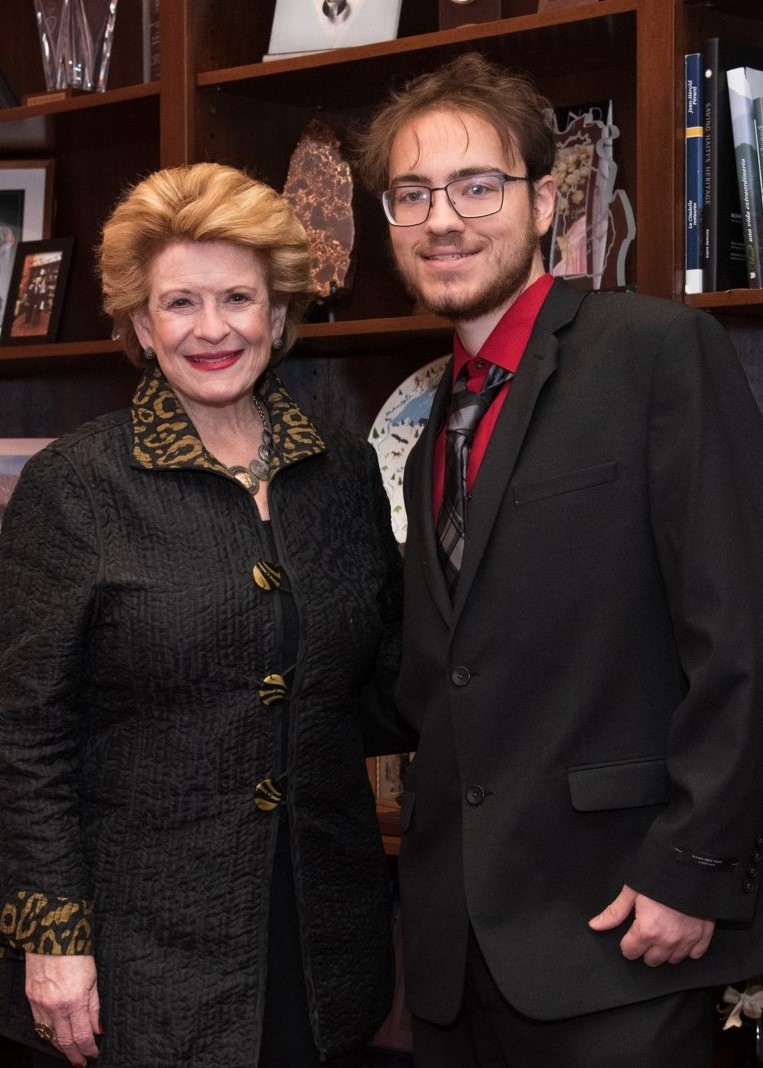 Andrew Upton
Program: Washington, D.C. - Fall 2018
Major: Global & International Studies
Placement: Office of Senator Debbie Stabenow
Program takeaway: This experience helped me to recognize the full extent of my capabilities as a young, independent professional, and provided me with greater clarity as to my path moving forward with my education and my career. 
Advice for future students: Be flexible enough in your search for a position, be assertive in your desire to work as a professional, and find a way to let your personality shine through your experience. You are a unique person with unique skills, and this program is your chance to demonstrate that fully.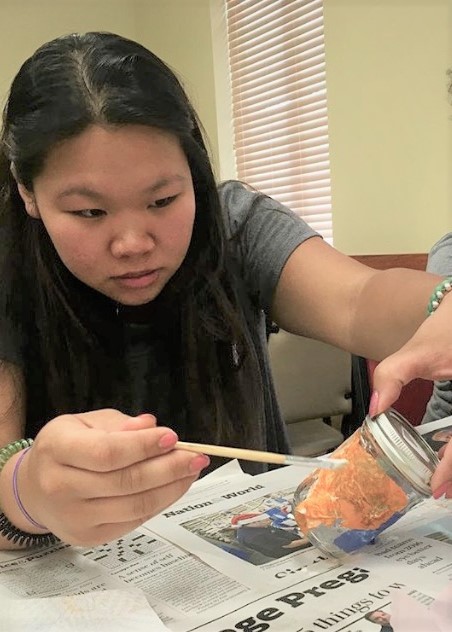 Xue Lin Wang
Program: Flint - Summer 2017
Major: IDS & Public Policy 
Placement: Carriage Town Ministries
Program takeaway: The most significant thing I learned is to be thankful of the little things. Interacting on a daily basis with residents of CTM, I often forgot that CTM is a emergency homeless shelter and the residents are with little to no belongings. However, when conversing with the residents, you would believe the residents are living life to the fullest and they are appreciative of everything they have. I learned that friendship and family are the key to happiness and materialism is an added unnecessary factor.
Advice for future students: Honestly, you miss 100% of the shots you don't take! I highly recommend all prospective students to apply and take a gander on what Flint has to offer.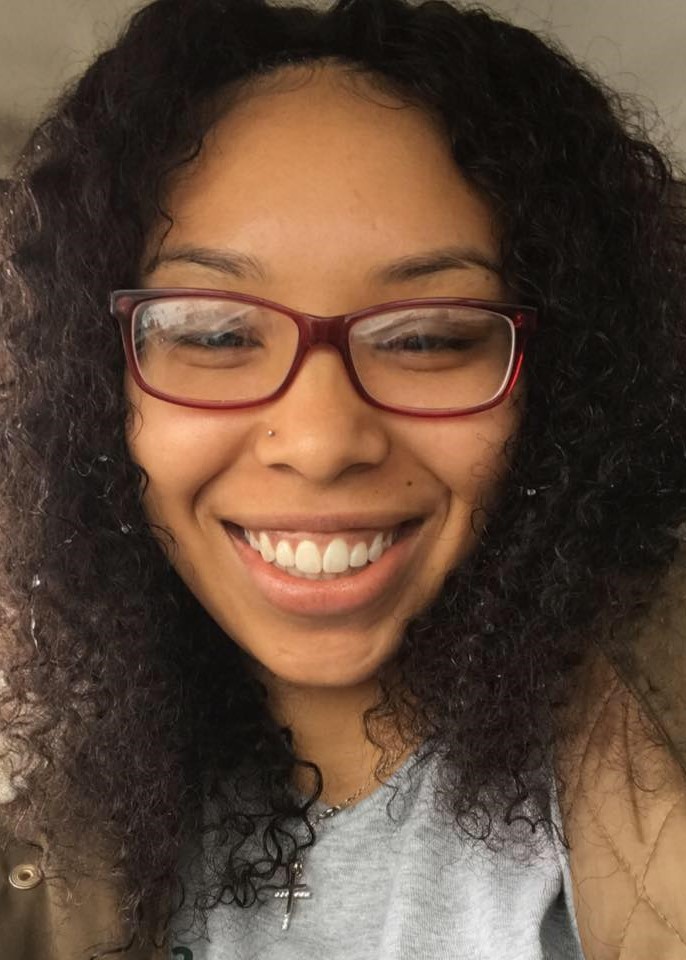 Martel Carter
Program: New Orleans - Summer 2018
Major: HDFS
Placement: Covenant House New Orleans
Program takeaway: Some highlights from my experience include planning and executing a system to handle a task, and meeting residents and volunteers from other cities and states. I learned that monotony is a challenge for me, even when knowing the importance of a task.
Advice for future students: Enter with an open mind, embrace new different cultures, and when it gets rough (because it will), stay positive and find value in your growth. There's a whole world for you to see, land putting yourself somewhere new and unfamiliar and taking on a new lifestyle is eye-opening and life-changing.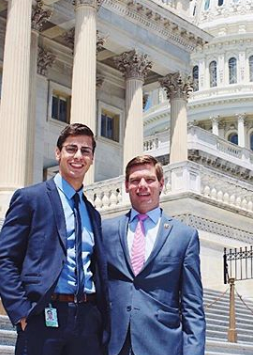 Hassan Fayz
Program: Washington, D.C. - Spring 2018
Major: Human Biology
Placement: U.S. House of Representatives
Program takeaway: The most significant thing I learned about myself would have to be my ability to function under extremely stressful situations and fast-paced environments. Working in Congress requires the utmost attention to detail and your surroundings.
Advice for future students: Go for it! Working in Congress is a rare opportunity and sets you up with so many networks. Since this internship, I have moved to Colorado to work on Congressman Jared Polis's bid for Governor. This opportunity was found through the connections I made as a Congressional Intern.
---
For more information, contact:
Office for Experiential Learning
College of Social Science
Berkey Hall - 221
Phone: 517-432-4541
sscstudy@msu.edu