Andrea Wittenborn
Associate Professor - Human Development and Family Studies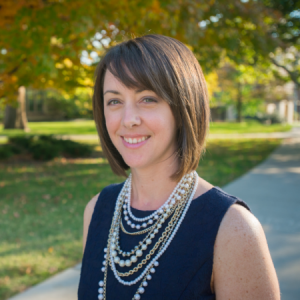 Dr. Andrea Wittenborn is an Associate Professor of Human Development and Family Studies and the Director of the Couple and Family Therapy doctoral program. She also holds an appointment in the Division of Psychiatry and Behavioral Medicine. Dr. Wittenborn obtained her Ph.D. from Purdue University in 2007, served on the faculty at Virginia Tech for seven years, and joined Michigan State University in 2014. Her research evaluates the process and outcomes of interventions for depression, including methods for personalizing treatment. As a clinical researcher, she tests interventions that target interpersonal mechanisms of depression with the goal of decreasing depressive symptoms and enhancing close relationships. Her work has been funded by federal agencies such as the National Institutes of Health, as well as state, foundation, and intramural awards.
Dr. Wittenborn has served in multiple leadership positions including Director of Graduate Studies, Governor-appointed member of the Michigan Board of Marriage and Family Therapy, National Institutes of Health grant reviewer, editor of the Journal of Marital and Family Therapy effectiveness in couple and family therapy decade review issue, and Editorial Board Member of the Journal of Marital and Family Therapy, Journal of Couple and Relationship Therapy, and Contemporary Family Therapy. She is also a licensed marriage and family therapist and an AAMFT Approved Clinical Supervisor. Dr. Wittenborn has received several awards for her research and mentoring of graduate students.

Andrea Wittenborn is Lekie Dwanyen's mentor.