Lee June
Professor, Psychology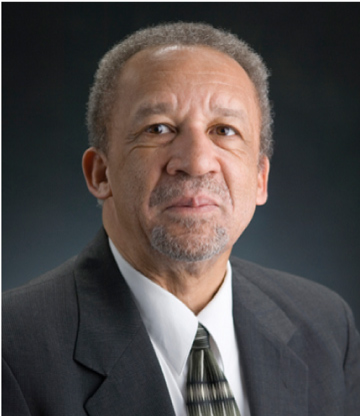 Lee N. June is a native of Manning, South Carolina. He earned a bachelor's degree from Tuskegee Institute/now Tuskegee University (biology); masters of education (rehabilitation counseling), masters of arts (clinical psychology), and the doctorate of philosophy in clinical psychology all from the University of Illinois- Champaign- Urbana. He also has a certificate in theological studies from the Interdenominational Theological Seminary (Atlanta, Georgia); did sabbatical study as a special student at the Duke University Divinity School; and earned the masters of ministry leadership degree from Grand Rapids Theological Seminary (Cornerstone University).  He is a licensed psychologist in the state of Michigan.
Lee is the author, co-author, editor, or co-editor of  some 30 journal articles, or book chapters and of six books- The Black family: Past Present, and Future (1991), Men to Men (with Matthew Parker- 1996), Evangelism and Discipleship in African American Churches (with Matthew Parker- 1999), Counseling for Seemingly Impossible Problems (with Sabrina Black and Willie Richardson- 2002), and Yet With a Steady Beat: The Black Church Through a Psychological and Biblical Lens (2008), and African American Church Leadership: Principles of Effective Ministry and Community Leadership (with Christopher Mathis (2013).
Lee is currently a professor in the Honors College, the Department of Psychology, and the African American and African Studies Program at Michigan State University.  He has previously served as the director of the counseling center, as senior advisor to the provost for racial, ethnic and multicultural issues, assistant/associate provost for academic student services and multicultural issues, and vice president for student affairs and services- all at Michigan State University.
He has particular current interests in the art and science of effective support services delivery to college students, multicultural psychology, and the psychology of religion and spirituality. He currently teaches a course entitled "The Psychology of Religion and Spirituality".
Among his many recognitions, Lee has received the Michigan State University Black Student Alliance Outstanding Administrator Award (2005);  the Michigan State University Distinguished Black Alumni Award (2006); the Michigan State University All University Diversity Life Time Achievement Award (2006); the Michigan State University Muslim Students Association Recognition Award (2006); and the Greater Lansing Area Club of the National Business Professional Women's Club Frederick Douglas Award (2016).
He is active in his local church (New Mount Calvary Baptist Church) where he serves on the ministerial staff and teaches Sunday school. He also serves as the Dean of the Lansing Area Ministerial Alliance, a member of the Advisory Council for Our Daily Bread Ministries, member of the Board of Directors of Free International Mission, chair of the Board of Directors for the Institute for Black Family Development, member of the Board of Trustees for Cornerstone University, and is a Commissioner on the Greater Lansing Area Dr. Martin Luther King, Jr. Holiday Commission.
Lee is married to Shirley Ann Spencer June and they are the parents of two sons, Brian and Stephen.