Mason Soneral Faculty Fellow
The Mason Soneral Faculty Fellow is a unique and dynamic position within the College of Social Science that works to support and bring innovation to the MSU Women's Leadership Institute.
The person in this position works to inspire future generations of women leaders by being supportive and connected to current MSU students, as well as the WLI executive board. The fellowship's purpose is to continually foster more aspirations and ideas to create a more equitable world for all.
To learn more and apply:
---
Supporter Spotlight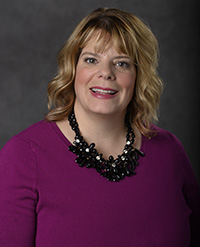 Christine Mason Soneral is a visionary. It was her vision, a conversation, and a bagel that started what we know today as the Women's Leadership Institute (WLI). The location was Panera Bread, the city was Brighton, Michigan, and the subject igniting women leaders. Christine, a founding executive board member, and Alex Tripp, Director of Advancement for the College of Social Science, had that first meeting. Over coffee, they talked about accomplishments, giving back, and inspiring the next generation of women leaders. The initial vision for the institute included the following tenets: programming for undergraduate students, growing a strong alumni base, being data-driven and research-based, and having a meaningful connection with university faculty. Since that first meeting, Christine has poured her time, energy, passion, and support into the growth and sustainability of the WLI. Christine's commitment to the WLI and desire to see the institute advance led her to form the Mason Soneral Faculty Fellowship. The fellowship added prestige to the WLI and brought a leader alongside the WLI director to help execute the mission and vision of the institute.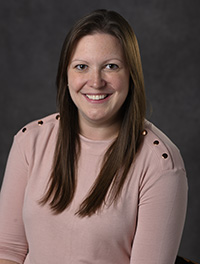 Dr. Amanda Guinot Talbot, the inaugural Mason Soneral Faculty Fellow, said this of her time as the fellow, "Being the first Mason Soneral Faculty Fellow has been one of the highlights of my career. It has not only been a position in which I have created evidence-based signature programming and curriculum, engaged with students, and interacted with alumna. More importantly, it has been a position that encouraged me to grow personally and professionally. Christine's warmth and genuine care for me made all of the difference. She has always been by my side cheering me on, pushing me to greater heights, and supporting whatever I needed to succeed. I took this position thinking I would help ignite women leaders, and in the end, I was the one who was ignited."