Social Science Scholars Program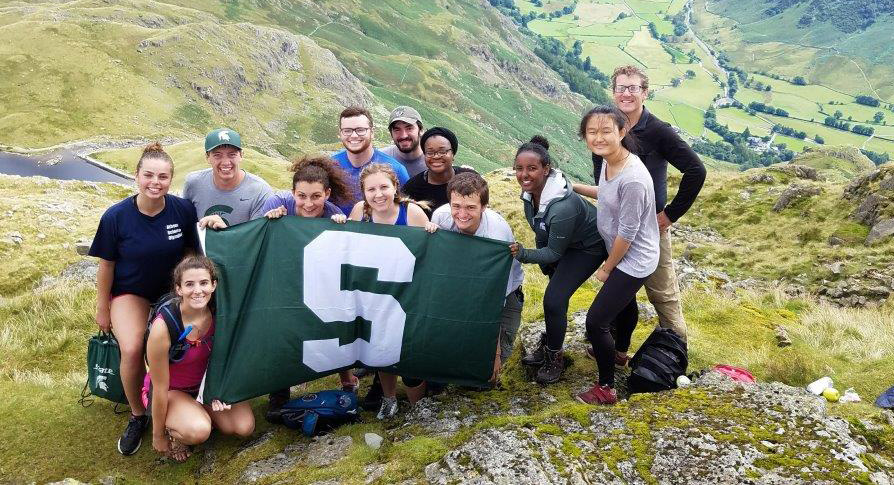 About the program
The Social Science Scholars Program offers its students more opportunities, support, and one-on-one investment than any other undergraduate program in the United States. Each year we recruit diverse, close-knit cohorts of incoming freshmen and rising sophomores who wish to learn in small groups, conduct research, get to know their faculty, find excellent internships, and take on leadership roles on campus and in the community. 
---
---
What students can expect from the program
Below, program director John Waller as well as students David Koster and Wisdom Henry share their first-hand experiences and expertise surrounding the program and its offerings. 
Unmatched student investment
Created in 2013, the Scholars Program has helped over 120 students to excel at MSU. Graduated Scholars have entered a wide range of meaningful careers, gone on to the best graduate and law schools in the U.S., and won several of the world's most competitive graduate fellowships around the world. If you're looking for the benefits of a globally-recognized research university combined with the friendliness and support of a small liberal arts college, the Social Science Scholars Program is right for you.
---

---
Rewarding research opportunities
The opportunity to become involved in serious research as an undergraduate is one of the highlights of the Social Science Scholars Program. Exploring under expert guidance a topic that matters to you will allow you to gain knowledge and confidence and acquire skills that will appeal to graduate schools and prospective employers. Each year, the Scholars Program publishes a book comprising of first-rate articles written by Scholars and several members of the program get to see their work appear in quality academic journals. Currently we have Scholars working in the following research labs:
High school history textbook

Future of democracy

Drugs in the media

Making environmentalism work
---
Internship / service learning opportunities
The Scholars Program has teamed up with the College of Social Science Development Office to help students in the program secure funding for unpaid internships, and has also combined efforts with many campus and community organizations to provide opportunities for Scholars to gain real-world experience and make a difference while gaining valuable career experience. Our community partners are:
---
Exciting study abroad trip
Scholars will have a unique opportunity to travel throughout England, while embarking on unforgettable historical adventures and one-of-a-kind cultural experiences. This 3-week trip will give students the opportunity to develop meaningful relationships with their cohort, further their understanding of societal conflicts, and develop their research interests as they travel to different cities and villages across the pond.
---
Additional perks 
On top of the research, internship, and study abroad opportunities, the Social Science Scholars Program offers students a sense of community and support. Students in the program can expect:
Access to personalized mental health care, thanks to the Gerson Mental Health Initiative

Monthly networking and social events for professional/personal development 

Benefits of a small liberal arts learning community combined with the opportunities and diversity of a Big 10 school
---
For more information, contact:
John Waller
Director
Social Science Scholars Program
Berkey Hall
wallerj1@msu.edu
Jenn Arbogast
Academic Specialist
Social Science Scholars Program
Berkey Hall
jennarbo@msu.edu