April 2021
In 2021, the Social Science Scholars again proved that they could adapt to and overcome any challenge that came their way. Despite the hardships imposed by the COVID-19 pandemic, Scholars were able to score incredible internships, conduct important research, and win prestigious awards and scholarships.
---
From Program Director Dr. John Waller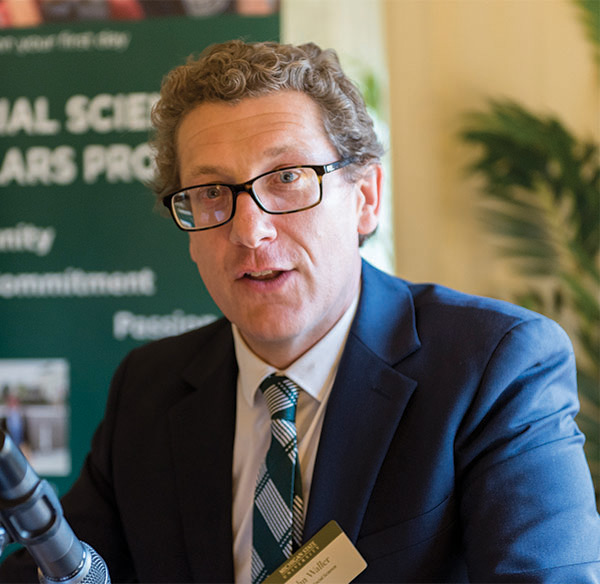 The pandemic has brought grief to many and anxiety, isolation, and uncertainty to all. Before I mention some of the accomplishments of our Scholars, I want to acknowledge that students simply getting through a year of lockdown is a success worthy of our praise. Asynchronous classes, little to no contact with professors, the pressures of home life, and the absence of those causal but warm interactions which we need in order to thrive have all taken a toll on just about everyone. It has been especially challenging for freshmen who did not have the opportunity, prior to Spring 2020, to establish strong bonds with their fellow Scholars and other Spartans. Jenn and I are very excited for the fall when we can – hopefully! – foster the face-to-face relationships that lie at the heart of the Scholars Program and of the undergraduate experience more generally. 
Against a troubled backdrop, there have been some extraordinary achievements. I'll mention a few. Scholars this year reached the national finals of the Rhodes, Mitchell, Marshall, Knight-Hennessy, Beinecke and Gates Cambridge scholarships. That list comprises most of the world's most prestigious graduate awards. Scholars also won three of them! Jasmine Jordan is off to Cambridge University in the fall as a Gates Cambridge Scholar (of whom 25 are selected annually from the USA), Maysa Sitar is going to the University of Belfast as a Mitchell Scholar (12 chosen a year from the USA), and Wisdom Henry won a Beinecke Scholarship (22 awarded a year) to help fund her doctoral research when she graduates next year. Erykah Benson narrowly missed out on a Knight Hennessy, but she earned a full ride for a PhD in Sociology at the University of Michigan. Plus, this year, the university departed from tradition and awarded three Featherstone prizes (the university's most coveted award for graduating seniors) and two of the three recipients - Jasmine Jordan and Janet Ibarra - are Scholars!
In the interests of space, I can only bullet-point a fairly random selection of our Scholars' many other achievements:
Ren Mueller, a junior, has created an online platform (

www.mattersoffact.org

) to which able, serious and ethical student researchers from across Michigan contribute short essays which undergo rigorous peer review for objectivity. It's an exciting venture in which several other Scholars will be playing a leading role. 

C J Sivak, a sophomore, is lead author of an article in a prestigious journal,

Landscape and Urban Planning

. The article is entitled,

'Effects of vacant lots on human health: A systematic review of the evidence'

.

Emily Saxon, a senior, has been asked by the university to conduct a detailed study of lifelong education programs across the US in order to be able to advise MSU on what programs it might develop. 

Janet Ibarra, a senior, was keynote speaker at the

Hispanic/Latino Commission of Michigan

 

graduation celebration early this month. 

Scholars also did superbly well in the competition for university research funding. Sabrina Hall and Ren Mueller both received Dean's Assistantships while Shweta Adsul, Justin Crouch, Katie Denzin, Kate Frieden and Macken Keefe were awarded Provost Undergraduate Research Initiative grants. 

Deandrea White

won a Newman Civic Fellowship

, a national award for which she was nominated by President Stanley for her commitment to community service. 

Janet Ibarra

won first prize in the Advancing Inclusion through Research competition for her Scholars research project, 'How the Trump Presidency Has Affected Latinx Undergraduates.'

Issi John

is lead author on an article, entitled: 'Is Normalcy or Solidarity More Effective in Reducing Mental Health Stigma?', published in an annual bulletin called

Science Today

, a National Science Foundation-funded MSU journal for graduate student research. 

Nicole Jedding, Kate Frieden, and Macken Keefe just submitted an article to the

Journal of Law, Medicine, and Ethics

based on a brilliant analysis of how NBC Nightly News reported on cocaine use in the 1980s and opioid use in the 2010s.  

Faith Foster is a co-author on a paper recently submitted to the leading journal Frontiers in Communication, entitled 'QAnon propaganda on Twitter as information warfare: Influencers, networks, and strategies.'

This year

fourteen

Scholars presented their research at the University Undergraduate Research and Arts Forum: Emily Saxon, Alex Dean, Issi John, Shweta Adsul, CJ Sivak, Justin Crouch, Roxy Sprowl, Nate Penning, Michael Schiestel, Jasmine Jordan, Mikayla Ward, Erykah Benson, Carrie Nielsen, and Faith Foster! 

Carrie Nielsen, a sophomore, won the

Ruth Hamilton Award

, an All-University Award of Excellence. 

Mikayla Stokes, a freshman, won the Mary Adelaide Top Scholar award from the School of Journalism. 
I think that's enough for now! I know that I am missing out quite a few, so my apologies. But I think the point's been made that our Scholars are doing marvelous things and earning their due rewards. 
I do hope you will read on to learn more about some of our Scholars and a valued alumnus supporter: Shweta Adsul, a freshman who managed to start a research initiative with MSU's Health Promotion team from Mumbai; Calla Michalak, one of our inaugural Scholars who has spent months on the Covid frontline; Rebecca Yeoman-Stephenson, a published author of fabulous short stories about the Revolutionary War; and Burton Gerber, a College of Social Science alumnus who became a CIA Station Chief and has been a firm supporter of the Scholars Program. 
Thank you all for reading and for supporting what we do – and stay well! 
---
Celebrating our graduates
Fifteen Scholars have graduated in the past academic year and are going on to a wide range of exciting careers or academic programs.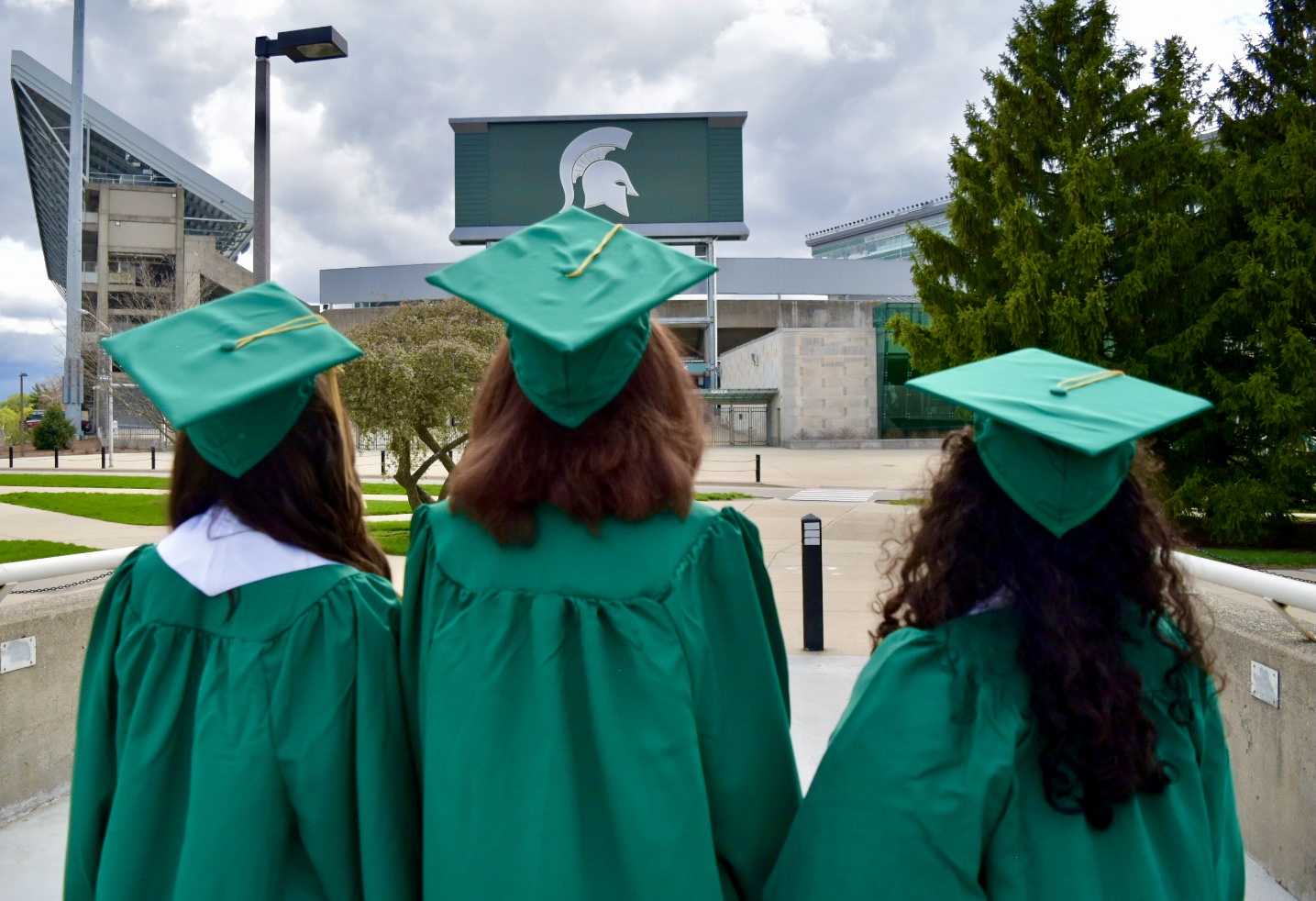 Several are heading to highly competitive law schools: Nate Penning will attend the University of Michigan Law School, Billy Wetzel the University of Minneapolis Law School, and Ben Raab the University of Richmond's LawSchool. Janet Ibarra is also planning on law school, but will first spend some time working as a Legal Assistant with Michigan Immigrant Rights Center. Jasmine Jordan has been accepted to both Cornell and the University of Michigan law schools, but she will postpone attending until she returns from studying in the UK.

Other Scholars are embarking on advanced degrees. Maysa Sitar is heading for Belfast in Northern Ireland as a Mitchell Scholar for an MA in Conflict Transformation and Social Justice. Erykah Benson will start her PhD in Sociology at the University of Michigan in the fall. Jasmine will complete a Masters of Criminological Science at Cambridge University as a Gates Cambridge Scholar. Samyuktha Iyer will study for an MA in the Social Sciences (MAPSS) at the University of Chicago. 

Two Scholars are pursuing opportunities in teaching. Haley Hinzmann has a student teaching internship in the Metro-Detroit area for the 2021-2022 school year, after which she will be certified to teach Secondary Social Studies, History, Psychology, and Theatre. And Seth Marvin-Vanderryn will be working for the Colorado Outward Bound School, instilling in others the love for nature he himself feels so strongly. 

Another two Scholars are entering careers in communications. Gabby Kindig will be a full-time press assistant in Governor Whitmer's Office and Hannah Roll will be part of the video production team of a Livonia-based media firm called Two Penny Productions. 

Emily Saxon and Maddie Elliot are both starting their careers in fields related to health and human services. Emily will be interning in Flint with a team led by Dr. Mona Hanna-Attisha before enrolling in an MSW program with the intention of becoming a macro-social worker. Maddie will be Policy and Programs Associate at a public policy organization called Michigan Children, focusing on advocacy efforts. 

Finally, Lockie Woods, who just defended a superb Honors dissertation, will be continuing his research with the History textbook team, working for Enslaved.org as a researcher, and preparing for a PhD in History.
 
It's so thrilling to see our Scholars find their paths. Jenn and I wish them all the very best of luck and look forward to staying in contact with them.
---
Freshman Shweta Adsul: Finding Connection a Continent Away
While today's virtual landscape can feel isolating at times, it can also open doors for unlikely connections and meaningful friendships that otherwise might never never be made. For example, take Shweta Adsul, a freshman psychology major at Michigan State University who is currently studying remotely from her home in Mumbai, India, and her new friend, local East Lansing resident John Irvin Nichols (or Irv, for short).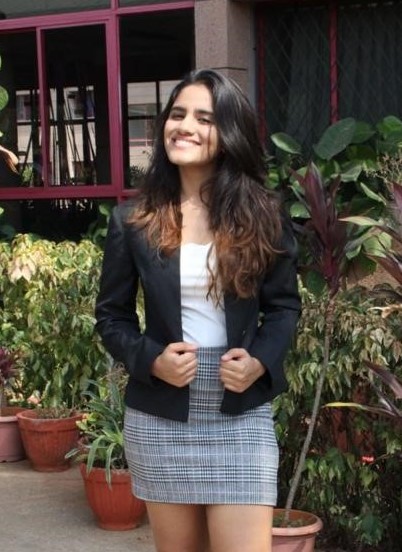 Shweta and Irv met through the Senior Ambassadors Program, a collaboration among the Social Science Scholars Program, MSU's Age Alive, and the East Lansing Prime Time Senior Center. The overall goal of the program is to tackle loneliness among East Lansing's seniors, while giving MSU students an opportunity to learn from older community members and forge mutually enjoyable connections. 
"I loved the initiative the moment I heard about it, so I applied for it right away," said Shweta. "Ageism is definitely an issue, not just in America but globally, and loneliness is one of the leading causes of early death among senior citizens. Due to this global pandemic, senior citizens are bound to feel isolated and helpless, now more than ever."
"If a Zoom call from over 8,000 miles away can make someone feel less lonely and more connected, there's no way I'm not going to do it," she continued. 
Shweta and Irv clicked instantly, and look forward to their weekly meet-ups via Zoom during which they discuss everything from politics to history to their personal lives. "Our energies matched right from day one," Shweta explained. "Irv loves to talk ... about the things that interest him and I'm a good listener, which makes us an amazing team."
"I look forward to our weekly calls with so much excitement and anticipation. It's not something I do just to tick off a to-do list," she added. 
Since she was in middle school, Shweta dreamed about traveling to the United States to pursue higher education. While this semester has turned out nothing like she had expected, her involvement with the Senior Ambassadors Program and friendship with Irv has brought her closer to the East Lansing community in spirit.
"The time difference between the U.S. and India made it really difficult for me to get involved with on campus events this semester. I hardly got to join any clubs and meet new people," said Shweta. "This program has truly been a blessing. Talking to Irv on a weekly basis has made me feel connected to East Lansing, as I can talk to him at a time that's convenient for both of us. I'm glad I got to be a part of this."
---
Alumna Calla Michalak: On the Frontlines of the Pandemic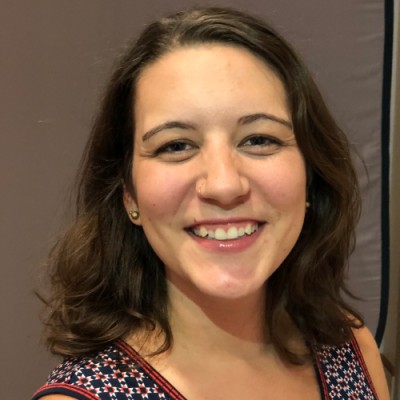 Graduates of the Social Science Scholars Program venture into a variety of areas after leaving East Lansing. For 2018 graduate Calla Michalak (pictured left), that meant heading to the front lines of the battle against the COVID-19 pandemic. 
After earning her degree in Psychology with a minor in Bioethics and Health promotion, Calla moved to Atlanta, Georgia, to pursue a Master's degree in Nursing at Emory University.
As a part of her program curriculum, Calla completed an internship working to ensure onsite safety for offices and factories in the Atlanta area, providing screenings to essential workers. In May of 2020, Calla had to pause her service after herself contracting COVID-19.
"I had a fever for ten days straight," recalled Calla of her experience with the illness, "and it took months for me to fully recover. I went from consistently running 15 to 20 miles a week, to struggling to run half a mile at a time!" 
Calla's struggle with COVID-19 is a sobering reminder of the harsh reality of the virus: even those who are young, healthy and athletic can face severe symptoms and side effects. Fortunately, Calla has since made a full recovery and has continued her work of protecting others from the virus. 
Last December, Calla graduated and finally realized her dream of becoming a licensed Family Nurse Practitioner. While job searching, she found time to volunteer, helping to distribute vaccinations with the Medical Reserve Corps in Memphis, Tennessee. 
Despite the circumstances, Calla reported a culture of gratitude and hope among those receiving the vaccine from her. "People are so happy to finally get vaccinated, and really are grateful for us volunteers," Calla noted, joking, "I've never had so many people be so excited to have me coming at them with a needle!"
After working tirelessly for the past year to help those impacted by the pandemic, Calla has a question for those who fail to take the virus seriously or to take simple precautions such as wearing masks and socially distancing.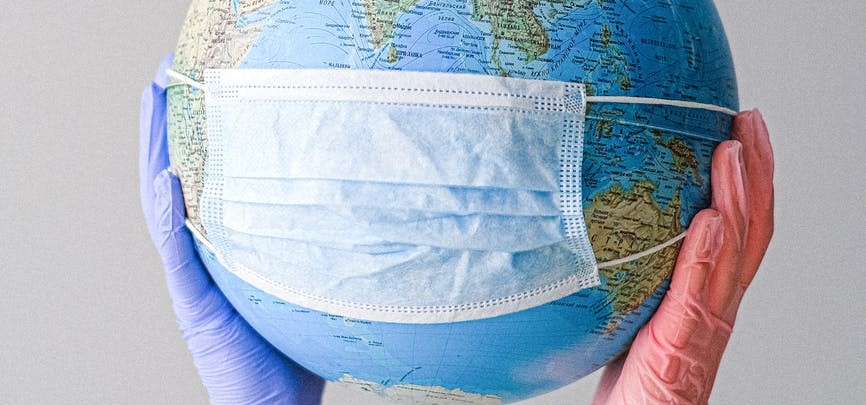 "If someone is reading this who refuses to wear a mask, my question is, why?" said Calla. "I get it can be uncomfortable, but at this point, it's almost second-nature! I don't understand why you wouldn't want to take a little step - one that takes virtually no time or energy - to protect those around you from getting sick."
---
Rebecca Yeoman-Stephenson 
"There is no light without dark. There is no hope without worry. There is no silence without sound."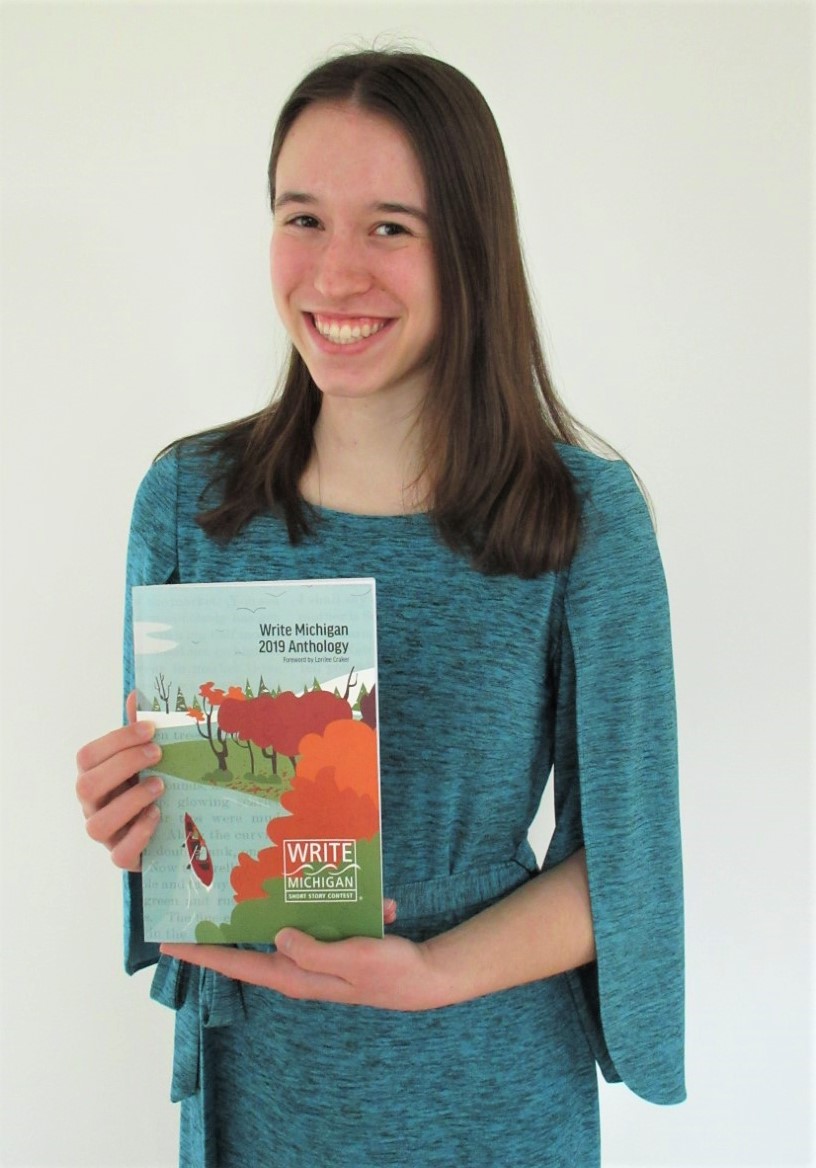 These are the opening lines to "Remembrance," a short story authored by History sophomore and first-year Social Science Scholar Rebecca Yeoman-Stephenson (pictured left). An avid fiction writer since middle school, Rebecca has already published two short stories, the first as a junior in high school, and the second as a senior.
"I've always loved writing fictional stories," recalled Rebecca, "but I had one particular English teacher who inspired me to take the time to write for fun, and encouraged me to submit a piece to a competition hosted by an organization called Up North Lit."
Up North Lit is an online literary journal which shares essays, poetry, and prose written by young Michigan authors. Although Rebecca's realistic fiction story, which detailed a teenage girl's heartbreaking loss of her grandmother, didn't win the competition, she still had the chance to share it with the world.
"The head of the judging committee contacted me personally and said, 'We know you didn't win, but we really, really want to publish this piece in our Spring anthology," explained Rebecca.
The story was published on Up North Lit's website and is still accessible to readers. 
Rebecca's second published work is a historical fiction piece written about her favorite historical event to study: the Revolutionary War. "I'm fascinated with the role of women during the Revolutionary War. Even though their contributions may not be explicitly acknowledged, I like to imagine how women and girls were involved with the war," said Rebecca. 
"I took this spin and wrote the story from the perspective of a little girl who ended up sparking the ride of Paul Revere. It required a lot of research to make sure it was as accurate as it could be." 
Rebecca submitted the story to a competition hosted by Write Michigan, and won second place overall. The story was then published in a paperback anthology. 
"That was awesome because that piece is actually published in a book - I was even invited to a book signing!" Rebecca said. 
Aftr graduating, Rebecca hopes to pursue a career as a public historian in her dream city, Boston, where she hopes to continue discovering more about the Revolutionary War and writing more historical fiction.
(Readers may want to bookmark this page for when we update this article to include Rebecca's debut, award-winning novel.)
---
Celebrating the lifetime achievements of Scholars Program supporter Burton Gerber
By: Dr. John Waller and Ryan Weinberg
Few Spartans are given the opportunity to play so central a role in modern intelligence history as a man who graduated in 1955 and then all but disappeared from view. A campus high-flyer who earned high honors and served as editor of MSU's centennial university yearbook, Burton Gerber left his friends bemused as he departed East Lansing and faded into apparent obscurity. They had no idea that in the late spring of his final year, he had been approached by a CIA recruiter.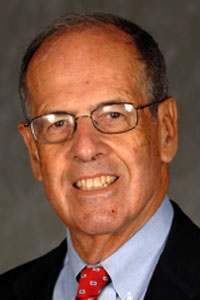 Impressed by the recruitment interview, Burton (pictured left) agreed to devote his life to the higher cause of handling some important spies in the long history of espionage. Working for the CIA meant misleading friends about his career, so Burton avoided forming long-term friendships outside the agency that would have required routine deception. But, in recent years, Burton has more than renewed his connections with MSU, giving generously to an institution which provided 'wonderful courses and professors' and where his potential as a field operative was first recognized. In this article we give a sense of Burton's contributions to national security and then explain why it has been so rewarding for the Social Science Scholars to learn from him over the past several years. 
Burton was an obvious choice for a life in espionage. Raised in a small town in Ohio, he came of age in those tense but heady days as Japanese and German armies were finally humbled by Allied forces. Many years later, in talking with the Pulitzer-winning writer David Hoffman, Burton recalled acquiring a fascination for global events partly from reading the front pages of the newspapers which he delivered by bike early each morning. He grew up intensely proud of an America which had faced down totalitarianism and now had reason to fear another threat. Not surprisingly for a young man steeped in global politics, when Burton arrived at MSU on a scholarship in 1951 he had already decided to study International Relations. And, over the following years, he drank deeply of the wisdom of such faculty as Wesley Fishel, Ralph Smuckler, Joe La Palombara, and Walter Adams. 
With high honors in hand and after a brief stint in the army, Burton was sent to Langley. There followed months of training in the use dead drops, secret writing, and giving enemy officers the slip. In many ways this was an exciting time to join the CIA. There was a lot at stake in terms of US interests, plus technological advances had dramatically increased the ways in which enemies could be monitored. In addition, the Office of Strategic Services, the CIA's predecessor organization, had enjoyed a very good war. OSS officers in Stockholm, Madrid, Switzerland, Istanbul, and elsewhere, had gathered crucial intel on German military strength, submarine numbers, and the V-1 and V-2 rockets. In Europe, they also assisted resistance fighters and, in Burma and China, trained and equipped men to prosecute a guerrilla war against the Japanese. When Burton was dispatched to the frontline of the Cold War in Germany, espionage had never been so important. And yet, Burton cut his teeth in a CIA which was running very few spies behind the Iron Curtain. James Angleton, agency chief, had become convinced that any Soviet citizen who offered to pass secrets onto the US was likely to be a double agent. He was overly cautious but understandably so, for Angleton had seen the effectiveness of Allied counterintelligence operations in World War II and then the KGB running penetrations into the heart of the British establishment. 
Fortunately for US interests, as David Hoffman explains, a 'younger generation of CIA officers', including Burton, 'chafed under the restrictions created by Angleton'. Burton himself had the advantage of being sent to cities like Berlin and Frankfurt which did not give Angleton the same anxieties as the Soviet Union and allowed for more freedom of action. But he did equally important work from behind a desk. Utilizing the skills of a social scientist, Burton and his team sifted through scores of case files looking for patterns in the KGB's use of double agents. Among other things, they found that the KGB never risked using one of its own officers when they had good reason to fear that they would be turned! The 'Gerber Rules', based on this research, helped bring about a new willingness to recruit Soviet agents and to take seriously the men and women who turned up at US embassies overseas with useful intel to divulge. 
Burton also advocated that case officers carry out personal meetings with spies rather than relying only on dead drops and brief encounters to hand over materials. He argued that it was vital for CIA officers and spies to build up trust in one another. Every bit as importantly in keeping the intel flowing, the case officer needed to find out spies' core motivations so that they could be appropriately rewarded, whether in the form of cash, the satisfaction of knowing they were helping hurt a regime they despised, or medicines for themselves and loved ones. Burton was never in any doubt as to the risks involved in meeting spies in the shadow of KGB surveillance. 'It was an awesome task with awesome consequences', he later noted, 'People died if we made a mistake.' For this reason, Burton became a specialist in meticulous planning. Meetings with agents were exhaustively plotted and rehearsed. This approach to handling spies eventually prevailed over Angleton's paralyzing caution and it paid off in some spectacular coups in the history of espionage. 
Dedicated, skilled, and resourceful, Burton was sent to Bulgaria, Iran and Yugoslavia, serving as CIA's Chief of Station in both Sofia and Belgrade. Then, in 1980, he was made Chief of Station in the very nerve center of Soviet communism: Moscow. Here Burton helped to run one of the most important spies of the Cold War era. Between 1979 and his death at the hands of the KGB in 1985, Adolf Tolkachev, a chief designer of Soviet radar technology, provided the CIA with the most minutely detailed intel about Soviet radar technology and Soviet air defense. By his own account motivated by disgust at the treatment of his wife's family under Stalin and by admiration for Aleksandr Solzhenitsyn, Tolkachev photographed documents which Langley deemed to be 'essentially invaluable' because the US saved billions by knowing exactly what it was up against. As explained by David Hoffman, author of a superb account of the Tolkachev case entitled The Billion Dollar Spy, the CIA's relationship with Tolkachev was very much in line with Burton's strong preference for one-on-one meetings over dead drops. Personal contact allowed for both sides to develop mutual respect and for the CIA to express its due gratitude. A spy of conscience, Tolkachev makes for a striking contrast with Edward Lee Howard, the ex-CIA case officer driven by spite and a love of lucre, who in all likelihood gave Tolkachev up to the KGB and death in 1985. 
After many years in the field, Burton returned to Washington as the CIA's head of operational programs in the Soviet Union and Europe. A distinguished career in espionage finally came to an end with Burton's retirement in 1995. Over the preceding 39 years of service, he had received the CIA's Distinguished Intelligence Medal, the Intelligence Commendation Medal, and the William J. Donovan Award, and he was designated a Meritorious Officer on three occasions. It had been an exceptionally demanding career, but one with consolations of the most profound kind. Burton wed Rosalie in 1958, a fellow CIA officer with an extraordinary gift for languages. Rosalie sadly passed away in 1999 after a remarkable career which included, in addition to years in the CIA, serving as the only non-Iranian librarian at the Aryamehr Technical University in Tehran as well as prestigious memberships of the Royal Asian Society in London and the Goethe Society of Washington. Further, as Burton commented in a recent interview, running spies like Tolkachev 'had an important role in the downfall of an empire'. The US had benefited immeasurably from knowing the Soviet's aggressive and defensive capabilities. 
Since retirement, Burton has remained intellectually and physically active. He was, for instance, a member of the Board of Directors of a food network called SHARE. This role exemplifies why he was made a Knight of Malta, a Catholic lay religious order which can trace its roots back to 1099 and is devoted to the 'defense of the faith and assistance to the poor.' In a pleasing echo of his childhood in Ohio, Burton also reads multiple newspapers every day and, until age 70, he was cycling 200 miles or more weekly! Moreover, Burton brings his insight, wisdom and experience to bear as a faculty member at Georgetown University where he teaches classes on the function and complexities of human intelligence operations and the 'challenges and disconnects' in the relationship between the suppliers of intel and the governments they serve. His teachings aim to convey lessons in critical reasoning, calculated decision making, and core philosophical principles. In this vein, Burton co-edited (with Dr. Jennifer Sims) and contributed to Transforming U.S. Intelligence and Vaults, Mirrors, and Masks, published by Georgetown University Press in 2005 and 2009 respectively. 
Burton continues to participate in foreign affairs discussions as a member of the Council on Foreign Relations and the Washington Institute of Foreign Affairs. He stresses the scale of the ongoing dangers posed by Russia, China, and Iran, and the importance of arriving at a workable solution to migration into the US from the South. Further, Burton talks of less-often recognized threats to welfare and stability such as the galloping growth of cities, especially in Asian counties, which do not have the infrastructure to cope and are likely to see dramatic increases in poverty, discontent, and instability. And there is the challenges posed by the unintended effects of technological advance, not least the power of devices like iPhones to undermine traditional means of communication, education, and daily life. We can mitigate global and domestic risks, says Burton, but only if we have what it takes to think holistically about complex situations. He especially emphasizes a solid grounding in the timeless political theories of Aristotle and Plato and acquiring plenty of practical experiences. The mental agility needed to make sense of reality and take calculated risks, Burton argues, derives from both deep knowledge and diverse encounters with the world. 
Burton has given much back to his alma mater. One of the authors of this article (John Waller) came to know Burton, an early supporter of the Scholars Program, back in the spring of 2014. A brief meeting in a Washington restaurant was followed by the first of four visits to Room 307 in Berkey Hall during which Burton held court before fascinated gatherings of Scholars. He rightly regards John Le Carré's spy novels as deeply unrealistic, but there was an element of the fantastical in the feats of memory and observation he displayed on these occasions. Waller well remembers how, as students filtered into the room, Burton warmly asked of each: 'What's your name and major?' The responses from about thirty students came in quick succession: 'Manny, Political Science', 'Madge, Criminal Justice', 'Grace, Economics', and so on. Then, maybe an hour later, Burton would present an argument, look directly at a student with a relevant major, recall his or her name with a faultlessness that took the students aback, and asked 'So, what do you think about that?'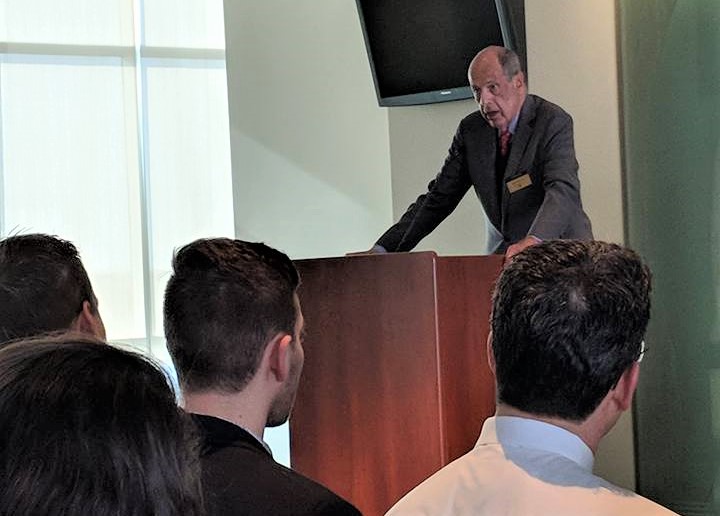 In the photo to the right, Burton Gerber addresses attendees of the 2018 Blanchard Forum, where he served as keynote speaker.
Year after year, Burton has imparted to Scholars the knowledge which comes from having spent a lifetime facing hard moral dilemmas and making strategic decisions of the utmost consequence. He has our students think hard about the existential threats to modern America, the sheer difficulty of making decisions when more than one course of action seems right, how they can keep themselves informed and free from partisanship, how to preserve the right balance between freedom and security, and the importance of service over ambition. But this is only one of many ways in which Burton has supported MSU. With his late wife Rosalie, he endowed scholarships for those who wish to study international security affairs. A few weeks ago, Burton gave a presentation to a new Scholars initiative called Town & Gown which bring students and seniors in the Lansing area community together to learn from MSU faculty and alumni on diverse topics. 
In recognition of his outstanding professional achievements and his dedication to MSU, in 2006 Burton received the University's Distinguished Alumnus Award. More recently, his generosity has also made it possible for numbers of students in the Scholars Program to focus on their studies and to study abroad. We're tremendously grateful for Burton's contributions to Spartans and to Scholars in particular, and very much look forward to welcoming him back to Room 307 Berkey Hall in the fall.