October 2020
Introducing a new cohort of Scholars
This year, the Social Science Scholars Program is excited to welcome the seventh cohort of Scholars. These dedicated and daring students persevered through a pandemic to join the program virtually, and have proven themselves to be hard-working and adaptive learners. Meet our new cohort here!
---
Researching together, while apart
The Social Science Scholars Program was created to evolve and adapt in an ever-changing academic landscape. Given the challenges imposed by the current COVID-19 pandemic, Program Director Dr. John Waller has worked closely with faculty and Scholars to implement a new research platform for the program. 
Rather than all students being assigned a faculty mentor, we will take existing research projects of high quality and create 'labs' of multiple students working collaboratively on different aspects of related issues. Key to this approach is the opportunity for those who are especially committed to assume the leadership of the lab as seniors or juniors; it'd also be great for Scholar Alumni to stay involved.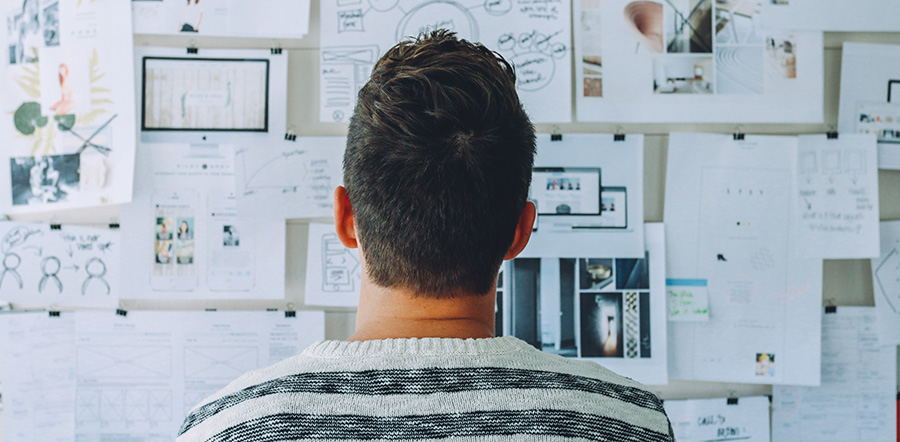 ---
Emily Saxon: Serving Lansing's Seniors

Emily Saxon is a senior in the Social Science Scholars Program majoring in Psychology.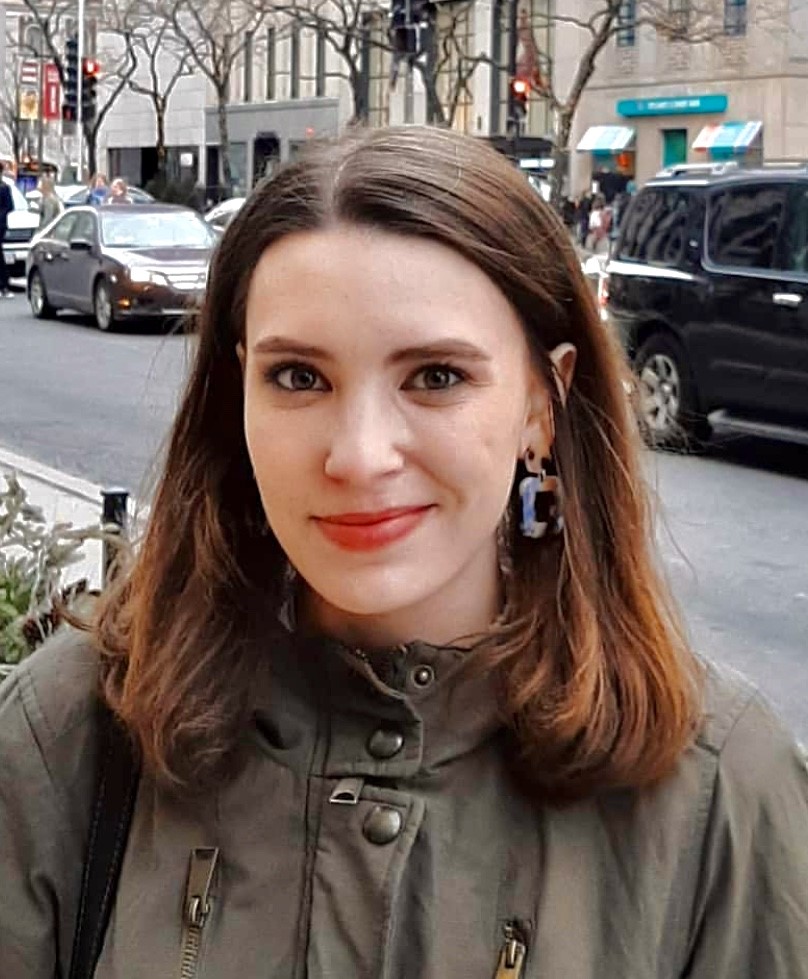 The Senior Ambassadors program (aka SAP or simply Senior Ambassadors) is a collaboration among three groups: The Scholars Program, Age Alive (a program within MSU's College of Osteopathic Medicine that is dedicated to expanding research, education, training, and outreach focused on aging within MSU, the local community, and among other universities), and East Lansing Prime Time Senior Program (an enrichment program for senior citizens that operates out of the Hannah Community Center and provides educational and recreational activities, as well as health services).  The concept of Senior Ambassadors is that college students will be paired with senior members of the East Lansing Community and they will "meet" for at least one hour each week. 
The goals of the program are threefold: to reduce loneliness among both students and the seniors, to facilitate intergenerational friendships, and to foster beneficial social skills for both groups.  Seniors are known to struggle from loneliness due to sometimes experiencing social isolation as a result of living alone, not having the health and mobility to engage with the community as they once did, or for other reasons, but young people struggle with even higher rates of loneliness as the world is shifting to an increasingly faster-pace, with less emphasis on authentic/personal relationships and connections in our daily lives.  
The hope is that by bringing people together simply for conversation with the goal of building a meaningful relationship, both groups will experience a reduction in loneliness and enhanced life satisfaction.  It is also the aim of The SAP to aid the City of East Lansing in meeting its objective of becoming an age-friendly city.  To earn this designation, there are a number of criteria the city must meet, and fostering intergenerational relationships is one of them.  The SAP will certainly help to bring together two groups of people, who might otherwise not normally interact within the community.  
We feel that this interaction between younger and older members of the city will provide many benefits to each group in terms of improving social skills, including practicing small talk and learning how to get to know someone, coming to appreciate each other's different perspectives and backgrounds, and learning how to communicate with a new person, how to plan and coordinate activities, and how to take some time to slow down and simply focus on cultivating and enjoying human connection.  
A group of students within the Scholars program are serving as leadership team members and they have been working since spring semester to build the program.  We currently have eight student leaders working in technology, recruitment, training, data/evaluation, group activity development, and matching roles.  The Scholars program will also be serving as a source of initial volunteers for the program.  We are aiming to recruit about 20 Scholars to match with local elders by the end of the semester, and we currently have a handful that will be starting by mid-September.
Originally, the program was intended to operate where students would visit the seniors in their own homes, both for socializing and to help seniors with light housework.  However, given the COVID-19 pandemic and restrictions by the university that prevent student volunteers from going into private homes, we had to move the program to a virtual format.  Students and seniors will have their weekly "meetings" over Zoom instead.  This is a small challenge, considering elders may not be as technology savvy, but training for the program will include tutorials on how to use Zoom and the seniors we are initially piloting the program with are being selected from a sample of individuals who are more tech-confident, meaning they took a survey we conducted online, instead of on a paper version, and they said they have computer and internet access at their home.  This may be tricky to navigate at first, but we still think the Zoom meetings will be highly beneficial, considering that there will be no risk for transmission of the virus, that students and seniors will be able to conduct meetings from the comfort of their own home/dorm, and that both groups are likely a bit starved of social contact during this time. 
I got involved with the SAP because I am strongly considering social work as a career path, and I felt this was a chance to do substantial community outreach and essentially help create a volunteering organization from the ground up.  My leadership role in the SAP is building great professional experience and life skills for me, as well as helping me build connections with new faculty members at MSU and with community figures, like with Lisa Richey and Kelly Arndt from Prime Time.  While I don't think gerontology will be my area of focus in my future career, I do feel that this cause is important and highly relatable, considering that most of us have grandparents and that many people in their late-teens to mid-twenties can empathize with loneliness.  
Right now, we are trying to start small with the program so that we can learn from trial and error and get a solid system of operations, but I think, if successful, everyone working on the program would like to see it grow over time, perhaps expanding to students outside the Scholars program.  We currently have plans in place to have students and seniors complete periodic program evaluations in order to understand if the SAP is effective in reducing loneliness among participants and if participants have suggestions for improving the program.  We will then use this information to make changes where needed.  
All the Scholars in leadership positions have been working very hard this summer, many alongside internships and other commitments they have.  They have all taken so much initiative and really only lean on the adults for guidance and input, but otherwise they have taken away ideas and plans from our group meetings and put them into action, producing very professional-quality products.  The adults in the SAP helped conceptualize the idea for the program, helped recruit the Scholars, and have certainly helped with various responsibilities, but much of the development of the program has been built by the students, which is so impressive to see.  
---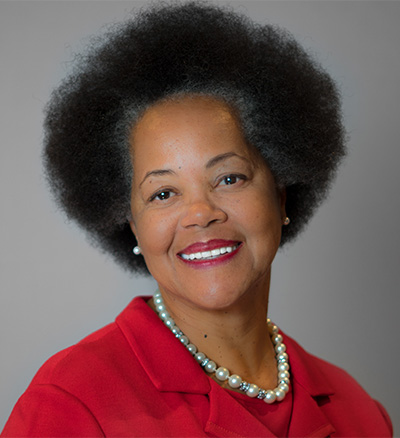 Karen Schrock: Creating Meaningful Mentor Relationships
Karen Schrock currently serves on the Social Science Scholars Program Advisory Board and has served as a mentor for two students. She earned a Bachelor of Science in Psychology and a Master of Science in Criminal Justice, both from MSU's College of Social Science.
Taking on a mentorship role is no easy task, and mentoring during a pandemic definitely presents challenges. However, Social Science Scholars Program community mentor Karen Schrock has found success by putting in thoughtful effort and doing small things with great love. 
So far, Karen has served as a community mentor for two Scholars: Jasmine Jordan, a senior political science major, and Nya Todd, a second-year Scholar majoring in Global and International Studies and Comparative Culture and Politics in James Madison College. Karen has taken the mentorship framework provided by the program and built meaningful friendships with her mentees.
"Learning just how great these young people are today has been the best part of my mentorship experience," Karen reflected. "These 18 and 19 year olds are so different than I was at their age - they are so focused and driven to improve the world. All they need is a little bit of support to excel."
While that support used to take the shape of coffee breaks, lunches and museum trips, Karen has had to tailor her approach due to the pandemic. However, the key components of her mentorship - effort and communication - have remained the same. 
"Look for thoughtful ways to prompt conversation," suggested Karen. "Find news articles related to topics your mentee is interested in and send them an email or even 'Snail Mail'.  We schedule phone calls to talk about classes, roommates, jobs and internships." 
According to Karen, it's important to check in with your mentee about issues outside of school and career opportunities, too. "Notes, cards, and emails just to say hello, express support and give encouragement are always a good idea. If you can, add some money or a gift card to brighten the student's day even more."  For example, Karen suggests making a note of the mentee's birthday and sending a card and/or small gift; "It's a small gesture that can go a long way in showing them that you care about them not only as students, but as people." Karen also meets the parents of the mentees to make sure they feel comfortable with her as a mentor. Now that would have to be done virtually.
Karen's last piece of advice for mentors is to build a team around the mentee, rather than trying to solve every problem and answer every question alone. "It really does take a village," Karen explained. "It's important to help your student weave together a network of people who are on their side and want to see them succeed. That way, they can carry this network into their early career and learn how to make connections later in life."
---
Dr. Natalie Moser: Self-care during a hectic semester
Dr. Natalie Moser is an assistant professor of Psychology who works with the Social Science Scholars on positive mental health practices. Here, she shares her top three tips for getting through a stressful semester.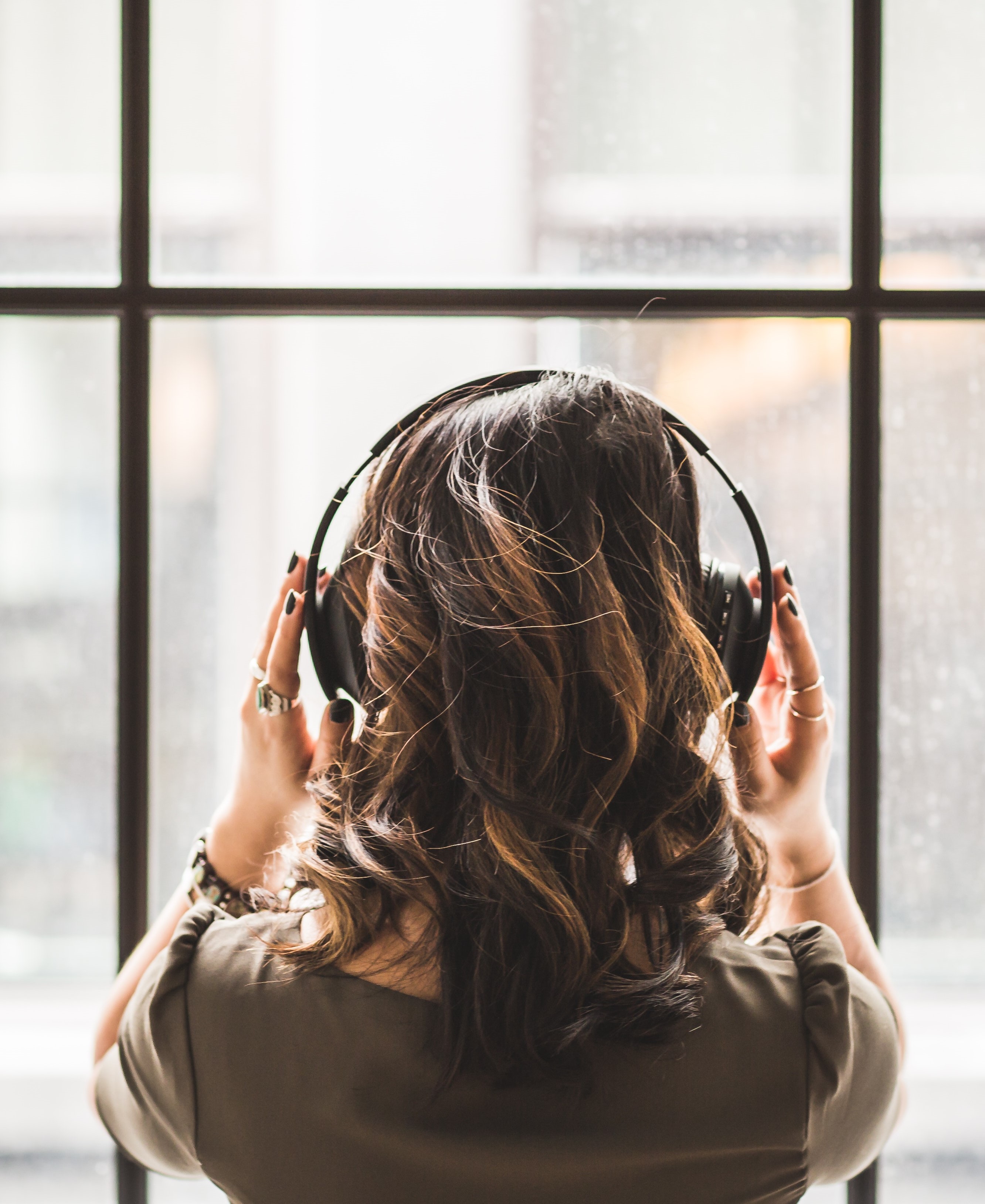 1. Practice self-compassion: Self-compassion is taking note of your own suffering and being kind and understanding towards yourself when confronted with any personal failings. You can also always take a 5-minute self-compassion meditation break. 

2. Stay socially connected: Find and use individuals in your support system who understand what you are going through, are available to talk to, and can offer positive support. Avoid isolating and withdrawing. Make a goal of connecting with at least one person once a week. 

3. Learn problem solving strategies and solve the problems you can: Identify the problem, create a list of all possible solutions (good and bad!), maybe get advice from others regarding possible solutions, consider the consequences of each salutation (good and bad!), try out a solution - see how it goes and learn from it. A problem solving packet can be found here.
---
Alumna Qi Huang: Next stop, a Ph.D.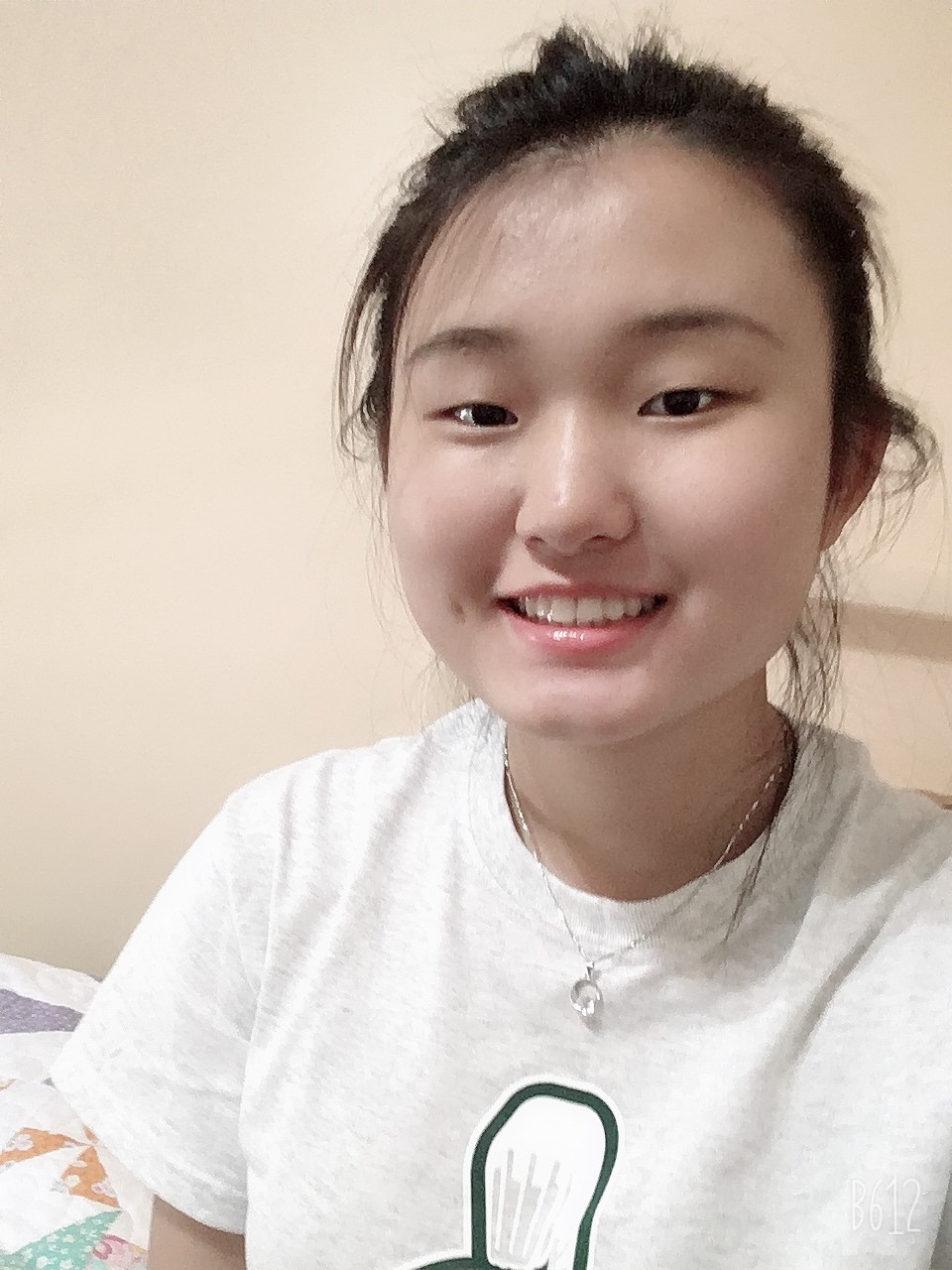 My name is Qi Huang. I graduated from Michigan State University in Spring 2019 with a Bachelors' degree in Psychology. I am currently a first-year Ph.D. student at the Department of Human Development and Family Studies with a Lifespan Human Development and Family Diversity focus at MSU.
 Graduate school has been very different from what I expected so far. For example, virtual learning has been challenging, but it becomes more manageable with the support from the graduate school in general and my department specifically. Graduate courses are much more interactive than undergraduate studies and involve a lot more meaningful discussion. 
I have learned to take the initiative to use the resources available and seek help from advisors and faculty members. I am hoping to continue to do research after I graduate, focusing on international students' cultural adaptation experiences in the United States as a way to understand how they psychologically adjust.  
The Social Science Scholars Program has greatly helped me to prepare for graduate school. My faculty mentors in the Scholars Program are faculty members in my current doctoral program. The connections we built then have aided me in seeking out various research opportunities. As a Scholar, I was able to equip myself with tremendous research experiences and eventually had an opportunity to co-author a book chapter, which has made me stand out as a graduate school applicant. Also, my internship was where I developed my research interests and decided to pursue a doctoral degree. All these skills and knowledge I learned at the Scholars Program have really made a difference in my academic career.  
---
Alumna Hannah Jones: From E.L. to D.C.
I graduated from Michigan State University with a Bachelors of Arts in Political Science (Pre-Law) and Criminal Justice in December, 2018. I am currently in my second year of law school at The George Washington University Law School in Washington D.C.
Law school is by far the most challenging (and sometimes tear-jerking), yet rewarding experience I have ever endured. Since I went into undergrad knowing that I was planning on attending law school, I often was not overly engaged in my courses, as I felt that they were a means to an end. In undergrad, the only classes I found to be truly stimulating were my Scholars classes, while in law school, every class is a new and exciting learning experience. 
Outside of class, the one thing that I do miss about MSU is the support group I found in my little scholars "family" comprised of Dr. Waller, Dr. Fore, Jenn Arbogast, my community mentor, and my scholars friends. After spending three and a half years at Michigan State with all the support I could ever ask for, it was shocking to start law school and realize that I couldn't run up to 307 for a quick encouraging chat with Dr. Waller or a warm hug from Jenn. While I am thrilled to live in a new city and start the next chapter of my career, I am still missing those that I have gotten to know along the way.
Immediately after I graduate, I will likely work at a D.C. law firm to gain general legal experience. My long-term goal, however, is to work in the legislative branch, likely in lobbying, either in the U.S. Congress here in Washington D.C. or in the Maryland State Legislature in Annapolis, Maryland. While I am looking forward to working on a variety of issues throughout my career, I am hoping to focus on legislation involving domestic and sexual violence. Eventually, I would also like to return to higher education as a professor.
The Social Science Scholars Program is the absolute best thing I could have done to prepare for law school and my future career as an attorney. Scholars taught me how to read and think critically, how to persuasively explain my thoughts and arguments, how to professionally network, how to collaborate with my peers, how to gain the most out of an internship experience, and so much more. 
But most importantly, Dr. Waller taught me how to write. I have written numerous papers since I started law school, but currently I am working on my law review note — a 13,000 word legal research and analysis paper that will hopefully be published in the George Washington Law Review. Working on this paper might be giving me flashbacks to the years I spent writing my Scholar's book chapter, but without that research, writing, and peer-review experience, I would have found writing my note paralyzingly intimidating. Thanks to Dr. Waller, Jenn Arbogast, and the Scholars Program, I am taking on the challenges of law school with a sense of confidence that I know I will carry with me throughout my career.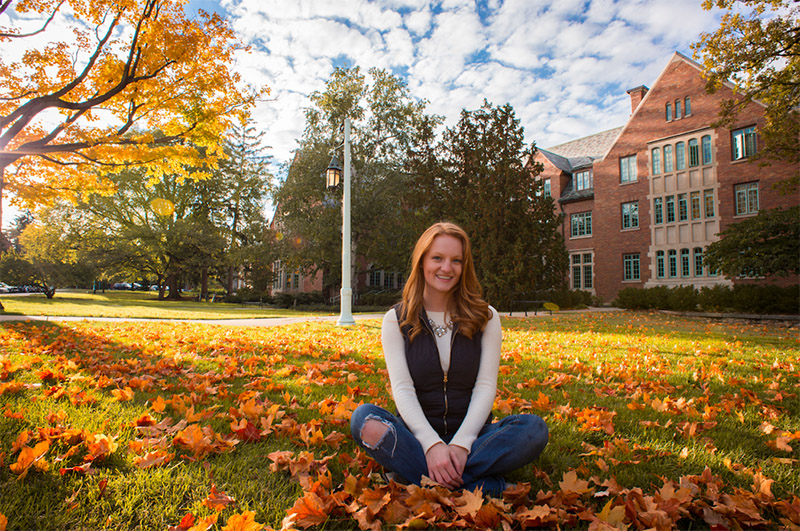 ---
Janet Ibarra: Virtual internship, real-life results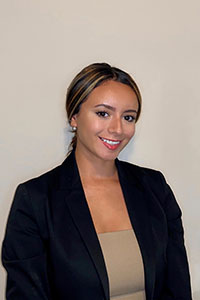 This summer, Janet Ibarra, a junior in the Scholars Program majoring in Political Science, completed a virtual internship with the Congressional Hispanic Caucus Institute.
What inspired you to apply for an internship with CHCI, and what was it like to be accepted?
Interning for the Congressional Hispanic Caucus Institute has been a dream of mine since I was a freshman in undergrad. I've always been passionate about the way our Congress works and how legislation is passed. I've been particularly interested in learning about how legislation can be passed through an organizing and advocacy lens. I knew interning with CHCI would allow me the experience and toolkit to expand my knowledge in that matter. Being accepted to such a competitive, national, and prestigious internship program was a surreal feeling that made me realize how much imposter syndrome can really hold you back from believing in yourself and seeking opportunities! After being accepted, I remained thankful and rooted for all of those who supported me in my efforts, including my family, friends, professors, and my overall community.
What was it like interning remotely due to COVID? How did it change the experience for you?
Although I did not have the opportunity to travel to Washington D.C., my experience was still nothing short of life-changing. I was still able to participate virtually with the George Washington University Cisneros Institute for a seminar focused on the legislative ins and outs of Congress. Further, I was able to host a community service ambassador that gave insight into how COVID-19 is disproportionately affecting Black and Brown communities, specifically in public and private prisons. 
What was your day-to-day work like? What tasks and projects were you assigned?
On Monday, Wednesday, and Friday, I had my virtual meet up with my cohort with students all across the United States. Tuesdays and Thursdays were set aside for me to focus on organizing my community service project where I coordinated an event, having four different speakers and an attendance of about 65 students across the United States.
What are your career goals after leaving MSU, and how do you think this internship prepared you for those?
My career goals are essentially to attend law school after undergrad. I would like to attain a J.D. in Immigration Law. With this degree, I would like to work as a public policy advisor for members of Congress and eventually run for office myself.
---
Scholars Jasmine Jordan and Maysa Sitar secure prestigious international scholarships 
Jasmine and Maysa are seniors in the Scholars Program and members of the MSU Honors College. Recently, the two were nominated for highly-competitive international scholarships for graduate school. (Read more about these scholarships here.)
Maysa Sitar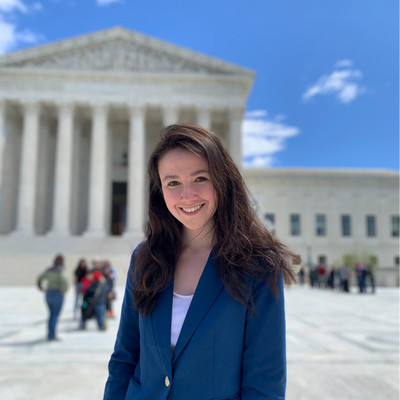 What is your major/minor?
Political Science with a Law, Justice, and Public Policy minor
What scholarships were you nominated for?
Mitchell, Marshall, and Rhodes
If you were to win, what colleges/programs are you considering?
For the Mitchell, Queen's University Belfast in Northern Ireland. For the Marshall, it would be a year at Royal Holloway University of London and a year at University of Manchester. For Rhodes, two years at Oxford's Nuffield College.
What are your long-term career goals after graduating from MSU? 
My plans are to study comparative electoral manipulation and use that background to eventually work as a state level Secretary of State or for a nonprofit combatting voter suppression. I hope to also work on research and eventually obtain a JD to better work on vote reform from an election law, research perspective. 
Jasmine Jordan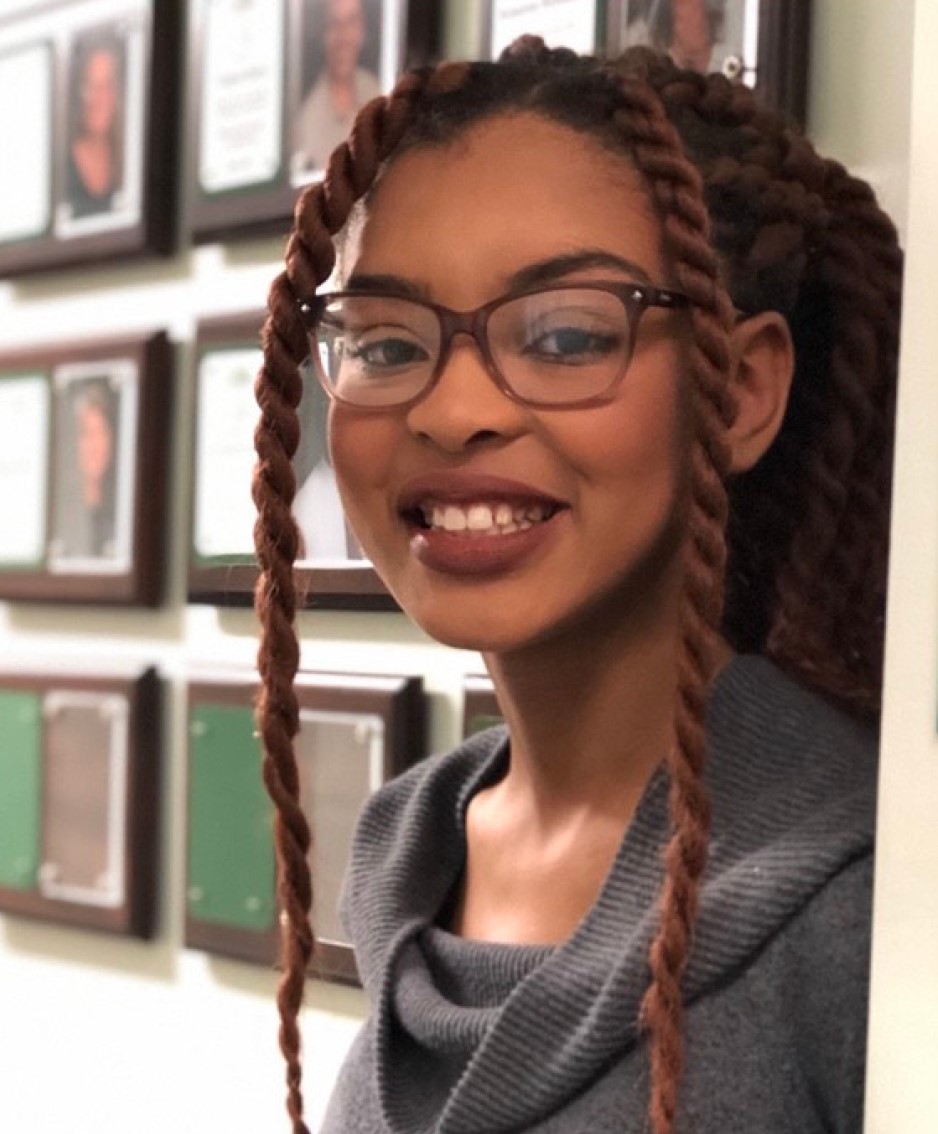 What is your major/minor?
My major is political science and I have minors in Educational Studies and African American and African Studies.
What scholarships were you nominated for?
The Rhodes, the Marshall and the Mitchell.
If you were to win, what colleges/programs are you considering?
-The Rhodes: a DPhil at Oxford in Socio Legal Research
-The Marshall: A Mphil in Social Legal Research and a MSc in Criminology from Oxford or a MA in Criminology from the University of Kent
-The Mitchell: a MSC in Criminology and Criminal Justice from The University College Dublin
What are your long-term career goals after graduating from MSU? 
I want to go into criminal justice reform, so there are a few paths I am considering. I mostly want to work with the intersection of race and disability and how the policing and
prosecuting of people in these marginalized categories impacts mass incarceration.