Women's History Month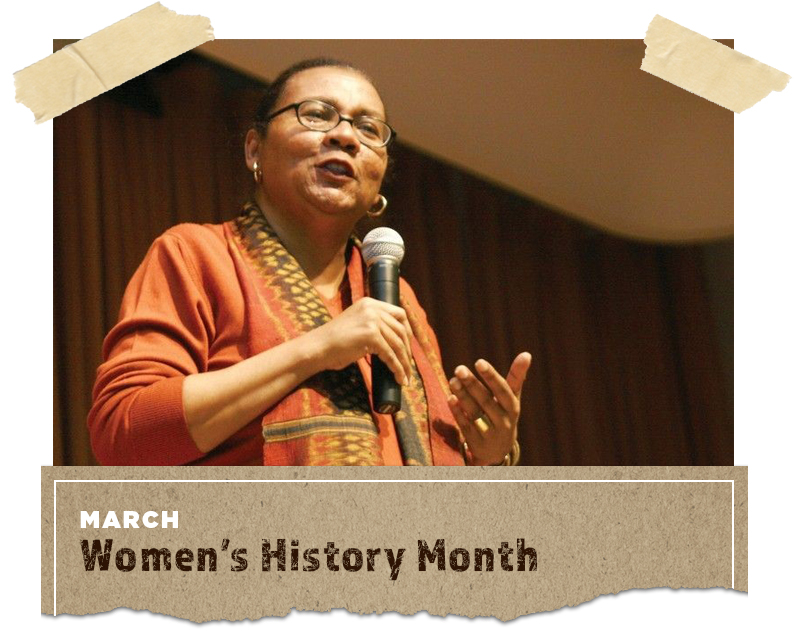 Photo: bell hooks is an American author, professor, feminist, and social activist. She has written over 30 books on the intersectionality of race, capitalism, and gender. (Public domain photo, 2009)
This month, we celebrate "Women's History Month", honoring the vital role of women in American history and their contributions to society.
---
---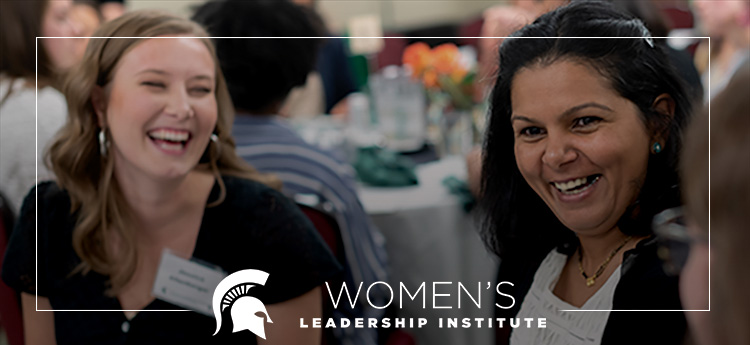 Women's Leadership Institute (WLI)
WLI  has been designed to support and empower women students with leadership aspirations. We ignite women leaders with a vision of advancing leadership equity for women globally through thought leadership, creating a sustainable community, and providing high quality programming for our students, faculty and MSU community. This year's theme touches upon leadership and strategies for resiliency in the pursuit of obtaining leadership roles.
---
Additional Resources
Fiction and Poetry

Ahmed, S (2018) Love Hate and Other Filters. Recorded Books

Allison, D. (1992). Bastard Out of Carolina.  New York:  Plume, A Division of Penguin Books.

Bennet, B. (2020). The Vanishing Half.  New York:  Riverhead Books.

Chrystos. (1991).  Dream On.  Vancouver:  Press Gang Publishers.

Erdrich, L. (2020). The Night Watchman.  New York:  HarperCollins Publishers.

Giovanni, N. (1996).  The Selected Poems of Nikki Giovanni: 1968-1995.

Gyasi, Y. (2017).  Homegoing.  New York:  Vintage Books.

Harjo, J. (2000/2001).  A Map to the Next World:  Poems and Tales.  New York, W.W. Norton and Company.

Lahiri, J. (1999).  Interpreter of Maladies.  New York:  Houghton Mifflin Harcourt Publishing Company.

Morrison, T. (1977, 1994). Song of Solomon. New York:  Vintage Books.

Oliver, M. (1983). American Primitive.  Boston:  Little, Brown.

Sanchez, E (2017) I Am Not Your Perfect Mexican Daughter. Listening Library

Thomas, A. (2017). The Hate U Give. New York:  HarperCollins Publishers.

Non-fiction

Achebe, N. (2020).  Female Monarchs and Merchant Queens in Africa (Ohio Short Stories of Africa).  Athens:  Ohio University Press.

Angelou, M. (1969). I Know Why the Caged Bird Sings.  New York:  Random House.

Cobbina, J. (2019). Hands Up, Don't Shoot.  New York:  New York University Press.

Clinton Hillary (2014). Hard Choices. Simon and Schuster

Gutierrez, G., Flores Niemann, Y., Gonzalez, C.G., Harris, A.P. (2016). Presumed Incompetent:  The Intersections of Race and Class for Women in America.  Boulder; University Press of Colorado.

Hooks, Bell. (1981). Ain't I a Woman?: Black women and feminism.  New York: Routledge.

Hooks, Bell (2003.) Teaching community: a pedagogy of hope. New York: Routledge.

Daina Ramey Berry and Kali Nicole Gross. A Black Women's History of the United States

Taylor Keeanga-Yamahtta How We Get Free: Black Feminism and the Combahee River Collective

Jacobs Harriet (1861) Incidents in the Life of a Slave Girl. Thayer & Eldridge

Ford, Tanisha C. (2017) Liberated Threads: Black Women, Style, and the Global Politics of Soul. Reprint edition. The University of North Carolina Press.

Gay Roxane (2014) Bad Feminist. Haper Audio

Gore, Dayo F (2012) Radicalism at the Crossroads: African American Women Activists in the Cold War. Reprint edition. New York: NYU Press.

Harris-Perry, Melissa V. (2013) Sister Citizen: Shame, Stereotypes, and Black Women in America. Reprint edition. New Haven, Conn.: Yale University Press.

Hine, Darlene Clark. (1997) Hine Sight: Black Women and the Re-Construction of American Histor Bloomington: Indiana University Press.

Hunter, Tera W. (1998) To 'Joy My Freedom: Southern Black Women's Lives and Labors after the Civil War. Reprint edition. Cambridge, Mass.: Harvard University Press.

Lorde, A. (1984, 2007).  Sister Outsider.  New York:  Ten Speed Press.

Morris, M. (2016).  Pushout:  The Criminalization About Black Women and Girls in School.  New York:  New York Press.

Oluo, I. (2018). So You Want to Talk About Race.  New York:  Seal Press.

Rennison, C., Bonomi, A. (2019).  Women Leading Change in Academic:  Breaking the Glass Ceiling, Cliff, and Slipper.  San Diego:  Cognella Publishing.

Williams, J. (2019). How Women Can Escape the Likeability Trap

Woodson, Jacqualine (2016) Brown Girl Dreaming. Puffin Books

Films and Documentaries

The Life and Times of Sara Baartman: "The Hottentot Venus"

The Return of Sara Baartman

Pray the Devil Back to Hell

Flame

RBG

Hidden Figures

Chisholm '72: Unbought and Unbossed

Amazing Grace: Aretha Franklin